We all love a good cocktail. There's nothing better than finding a new way to enjoy your favourite alcohol free spirit. The Undrunk team have been doing their research and have planned out an A-Z of all the best cocktails, but all alcohol free. Make notes, get experimenting, and enjoy these delicious AF recipes!
Aviation Cocktail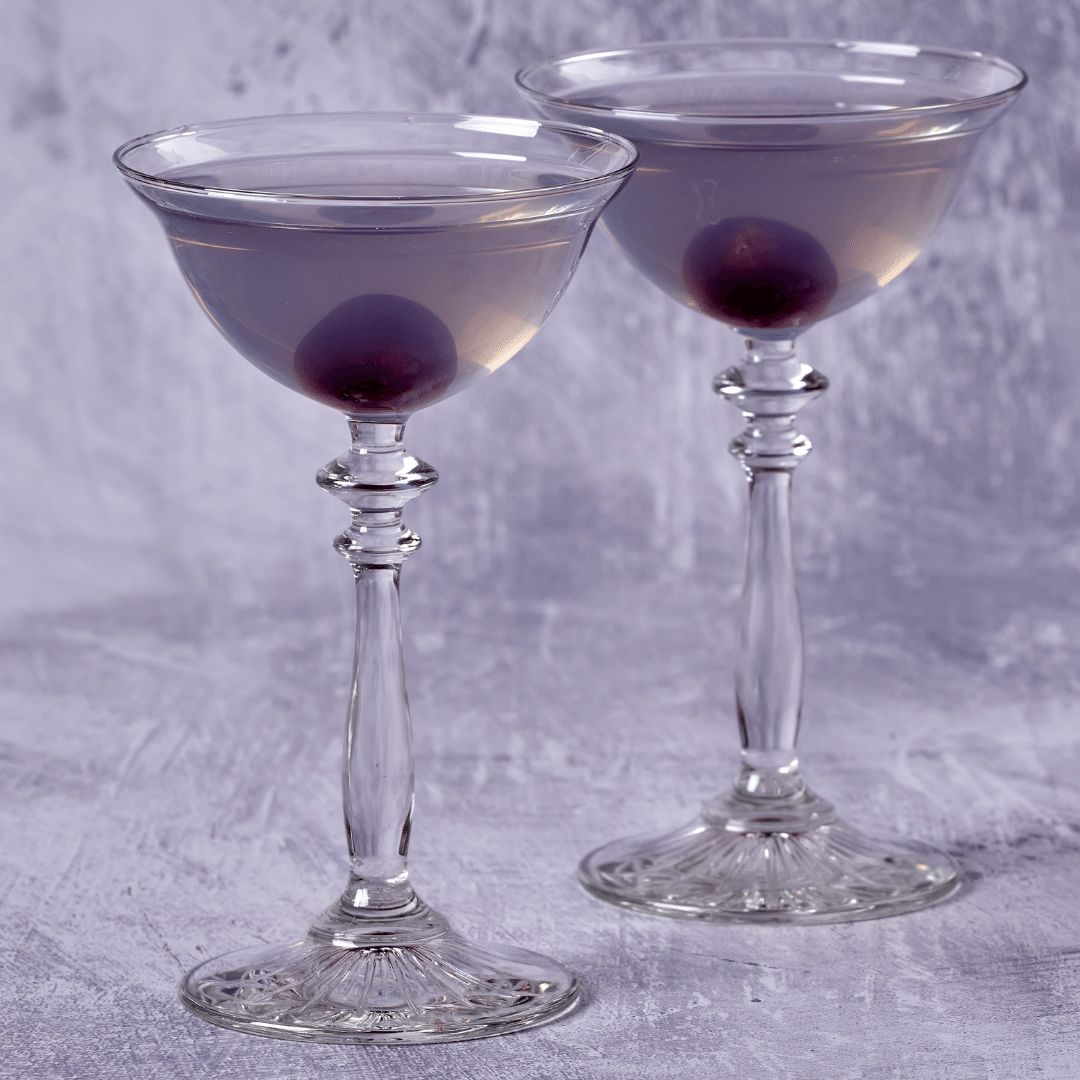 We have to start of the A-Z of cocktails with the Aviation.
Hugo Ensslin was head bartender at the Hotel Wallick in New York and he was tasked with coming up with new recipes every day. He included the recipe for Aviation in his book "Recipes for Mixed Drinks" which was published in 1916.
In the original recipe, Hugo used an ingredient that was extremely hard to get hold of, unless you frequented Paris and around that time France was really not the place to be…
Hugo used something called Crème de Violette to give the drink it's distinctive purple hue and floral taste.
Because Crème de Violette was so hard to come by, the recipe died a death until it was resurrected by Harry Craddock in his "Savoy Cocktail Book" in 1930. He did make one minor adjustment…whether by accident or as a deliberate omission, he neglected to include the Crème de Violette. Now the drink has a slight pinkish hue rather than the original purple.
Some say that the Craddock version is too sour, others say that the Ensslin version tastes like hand soap! As with all recipes, it comes down to personal preference, you take the ingredients and modify the ratios until it works for you.
But beware, if you include crème du violette but not the maraschino juice, you've made a Blue Moon cocktail which dates back to the 1940s. Still a good choice, but it doesn't begin with an 'A' therefore ruins our A-Z…
Now for the recipe, this is our non-alcoholic take on the original recipe by Ensslin.
Ingredients:
45ml alcohol free gin (we use Herbarium 29 for this recipe)
15ml maraschino cherry juice from the jar of cherries
15ml fresh lemon juice
1tsp monin violet syrup
Maraschino cherry to garnish
Method:
Fill a shaker ¾ full of ice
Add all ingredients and shake well
Strain into a chilled martini glass
Drop in a maraschino cherry as a garnish