The August Undrunk box is a taste of the coast
With some heatwaves forecast for the UK this month, the August Undrunk box is just what you need to cool down on a boiling hot day.
With a featured spirit straight from the Devon coast, and a mixer with a history in the purfume industry, this box is packed full of big, bold flavours.
If you are taking a trip this month, take your Undrunk box with you, you won't regret it!
The Undrunk Box for August 2021: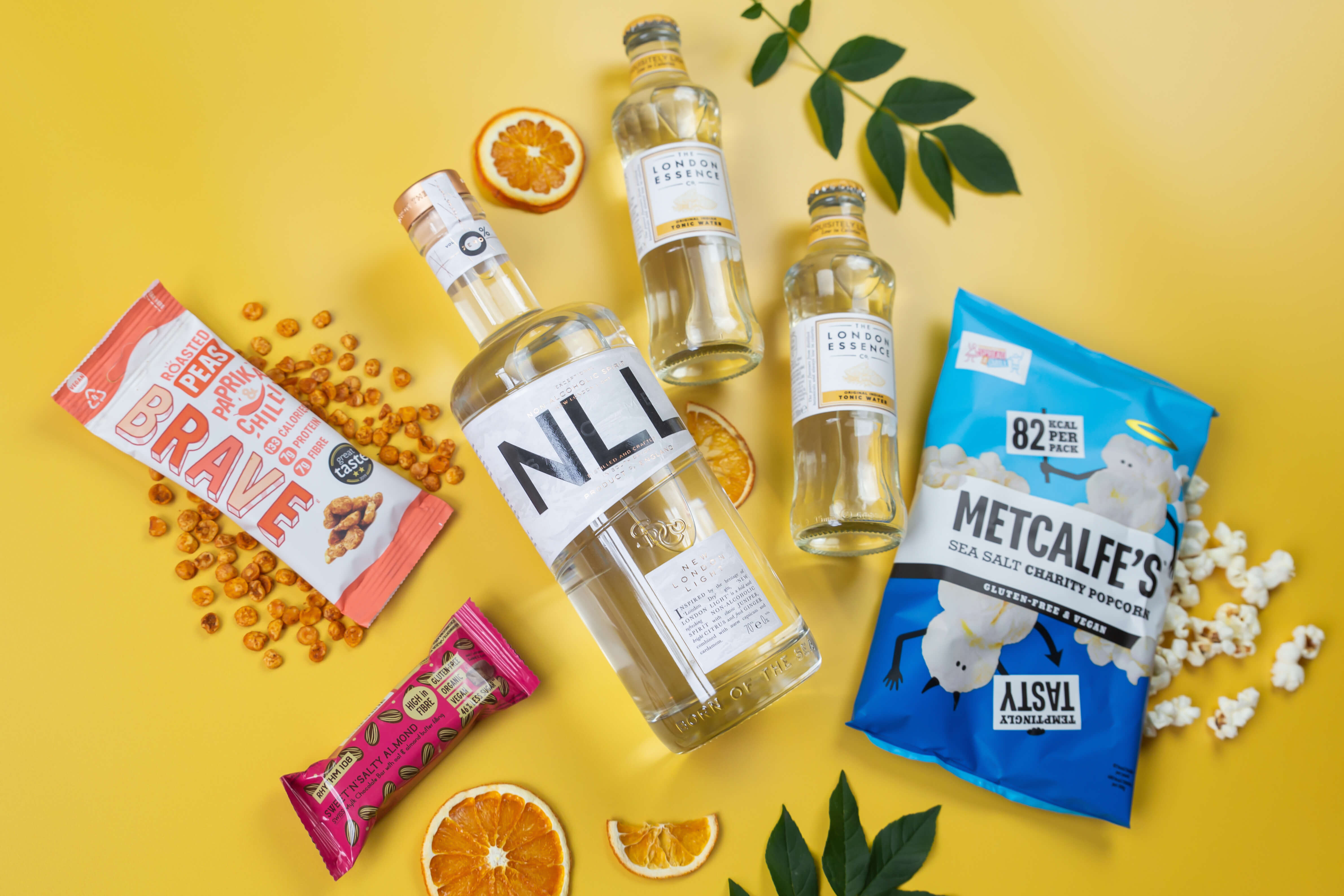 Our August 2021 Featured Spirit:
'New London Light'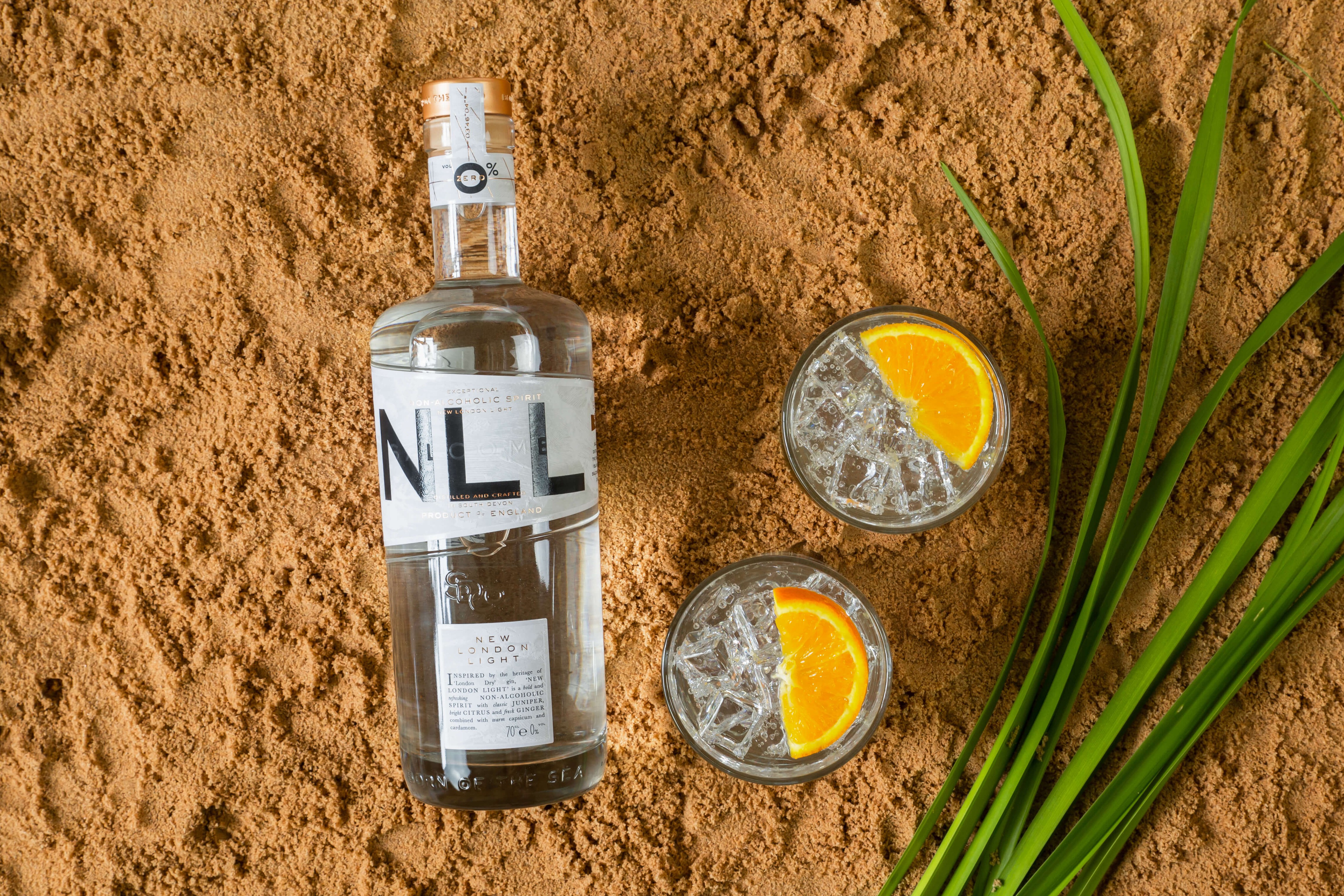 Salcombe Distilling Co. create a range of alcoholic gins along with their alcohol-free range named 'New London Light'.
'New London Light' is a bold and refreshing non-alcoholic spirit that is inspired by gin with an outstanding spectrum of flavour. It was born out of a desire to produce an exceptional non-alcoholic spirit that doesn't compromise on taste.
'New London Light' is distilled using the same method and with the same bold, flavourful botanicals as it's alcoholic counterpart, but with no alcohol in the process at all, making it a complete 0% ABV gin inspired spirit.
The London Essence Co. Original Indian Tonic Water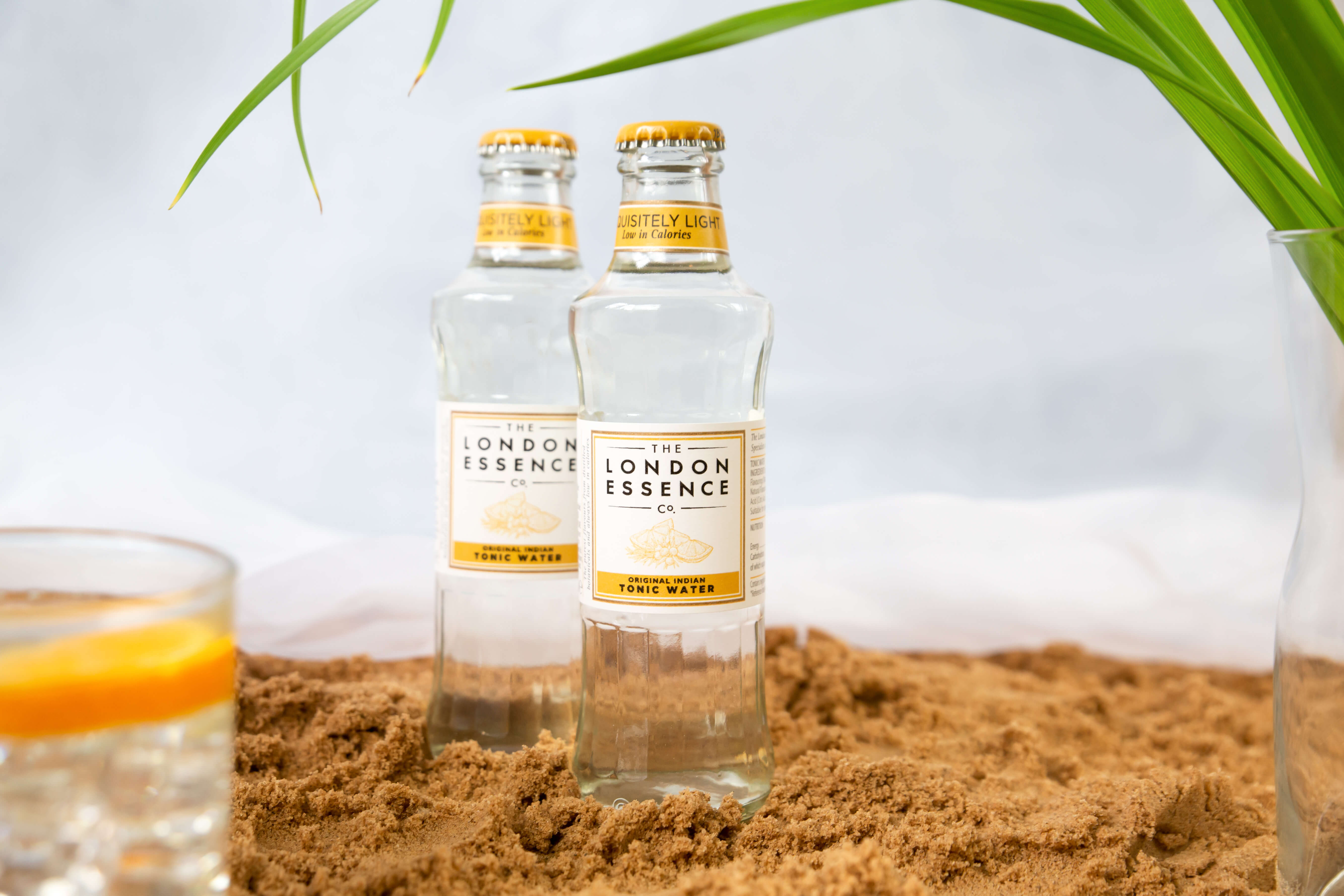 Established in 1896, The London Essence Company started by creating exquisite essences for London's finest perfume houses.
Building on all those years of experience, the company had a refresh in 2016 and stepped foot into the world  of sophisticated soft drinks.
Their luxe mixer collection has grown and now includes tonics, sodas and gingers that accentuate the flavours of spirits but that can also be enjoyed as standalone beverages.
Always light, and with no sugar or sweeteners in sight, the whole range is super low in calories.
Our August 2021 Perfect Serve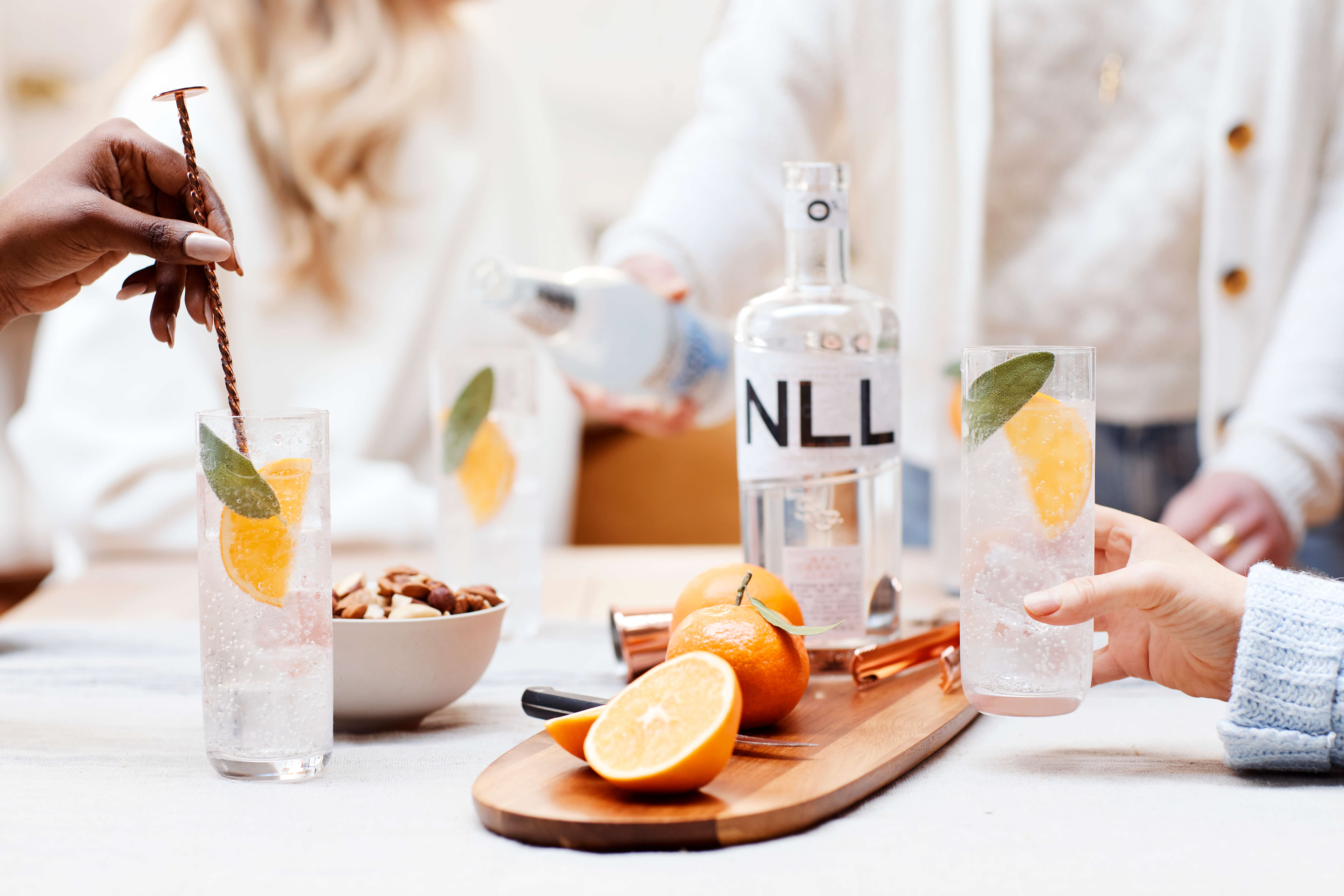 Image courtesy of 'New London Light'
The 'New London Light & Light'
The August perfect serve pairs 'New London Light' with the delicately light London Essence Co original Indian tonic water, and is garnished with a slice of orange and sage leaves.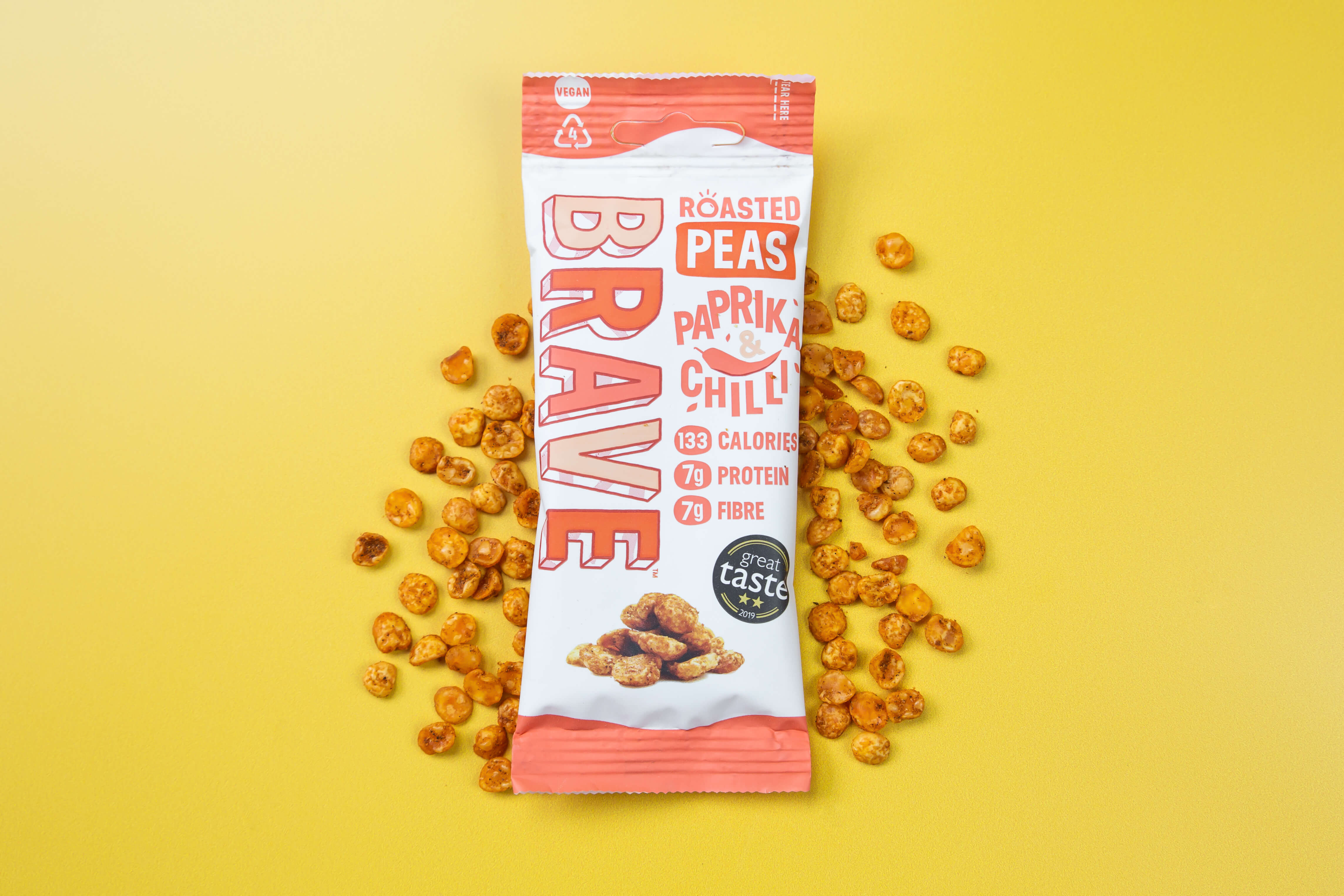 Amber and Seb, founders of Brave, are on a mission to make the humble pulse into the world's new favourite snack.
Subscribers get to try out the firey paprika and chilli flavour roasted peas
Low calorie, packed with protein and fibre, vegan AND award-winning, that's an A* combination.
Metcalfe's Sea Salt Charity Popcorn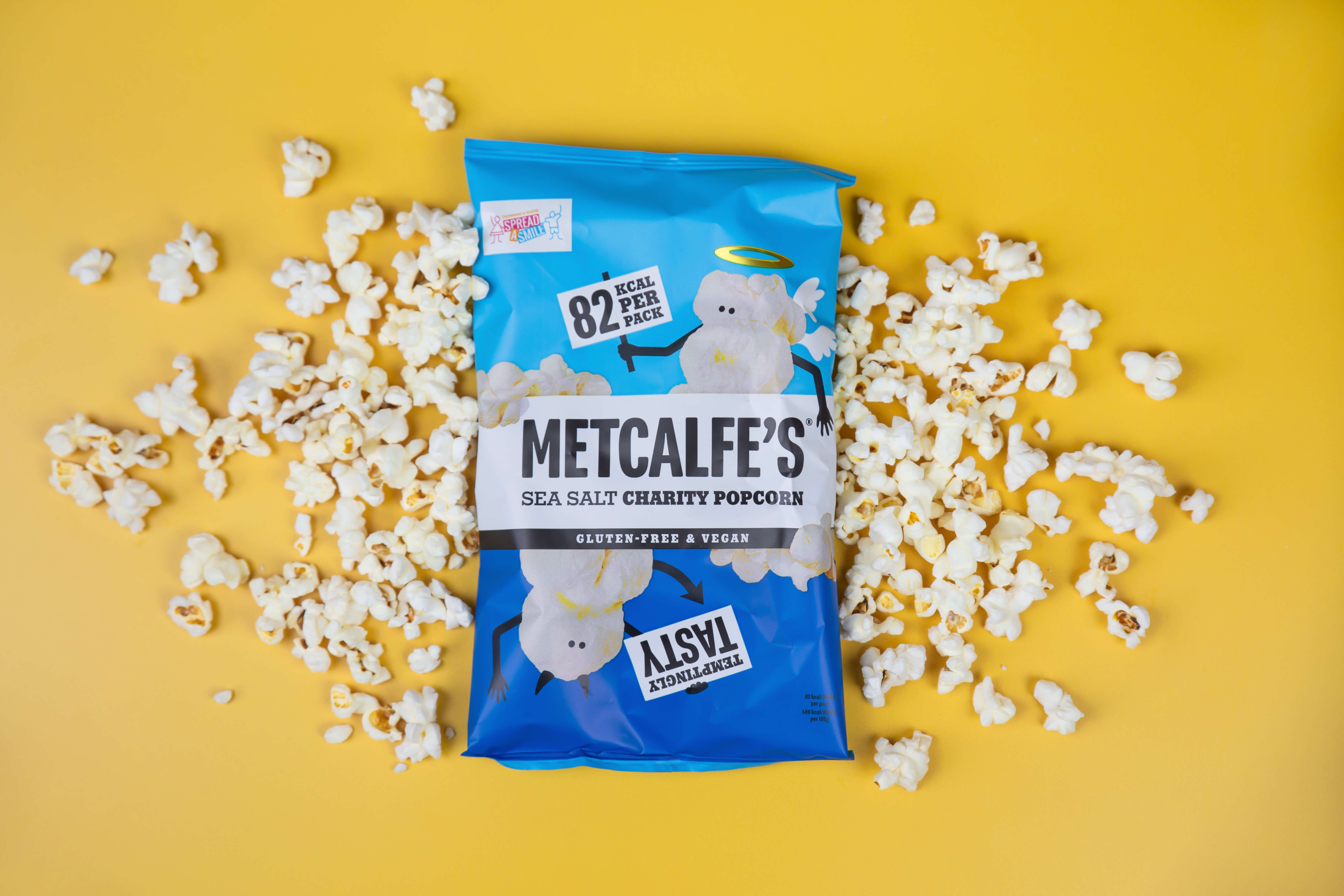 Rhythm 108 Sweet'n'Salty Almond
Here we have another award-winning snack!
Vegan, gluten-free, delicious, chocolatey goodness...it's just the best.
Rhythm 108 is born of the Swiss Alps, hand crafted the old fashioned way, expertly slow. Everyone should take a leaf out of their book and take a minute to slow down and eat a chocolate bar.
Corrigan's Original Grape, Apple & Ginger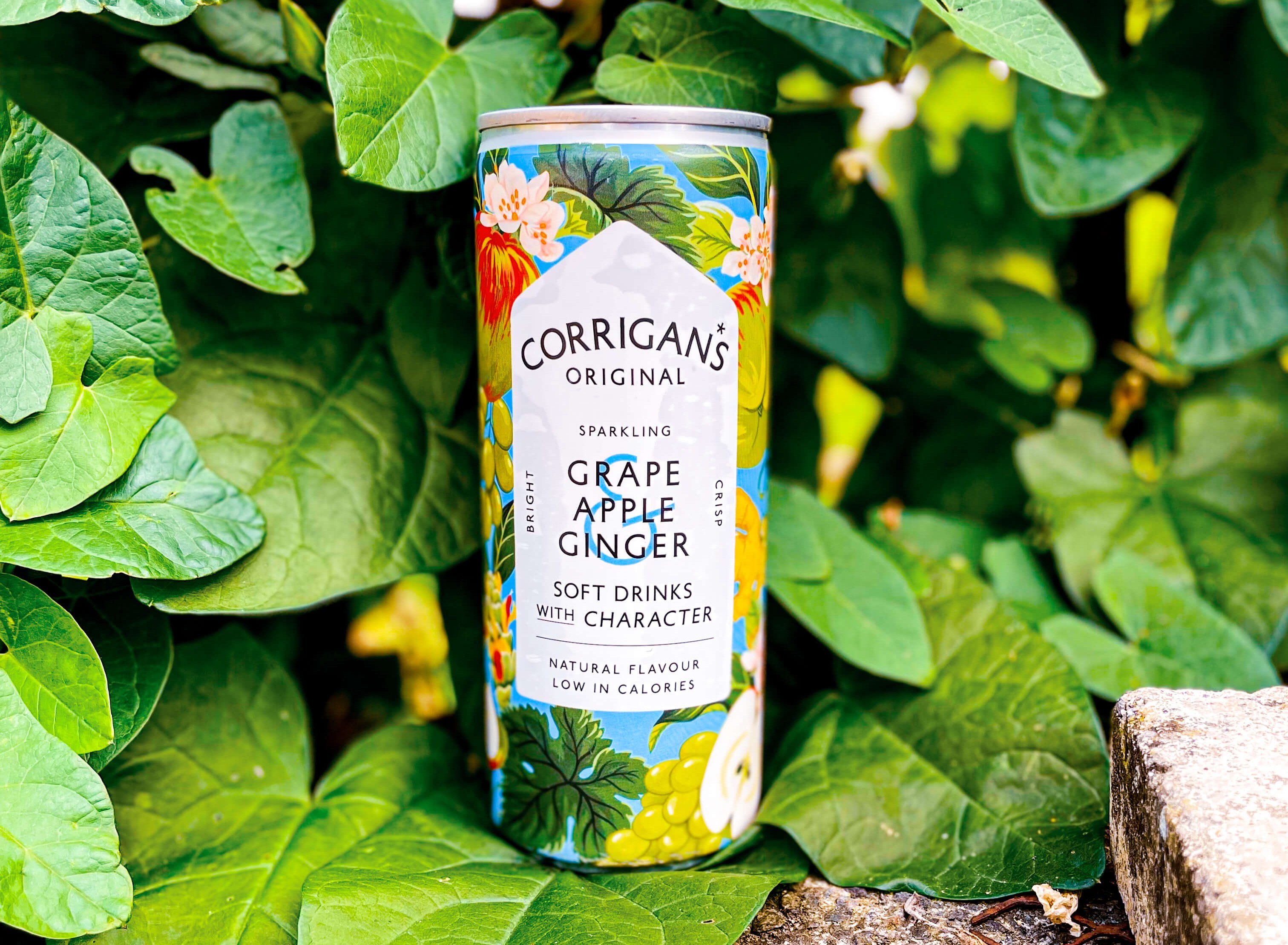 This month subscribers have an amazing bonus beverage to try out.
Corrigan's Original has a depth of flavour akin to a fine wine but sans alcohol (you can tell it's made by a family of wine lovers!).
The Grape, Apple & Ginger really is a soft drink with character.