HoHoHo Here's to a sober silly season
It's finally here, the mega super Undrunk Christmas box!
Absolutely PACKED with seasonal treats, from a spiced dark spirit, fruity mixers, something mulled, and a snack to hang on your tree!
It doesn't matter if you are on Father Christmas' naughty list, you are on the Undrunk nice list.
Let's celebrate!
The Undrunk Box for December 2021: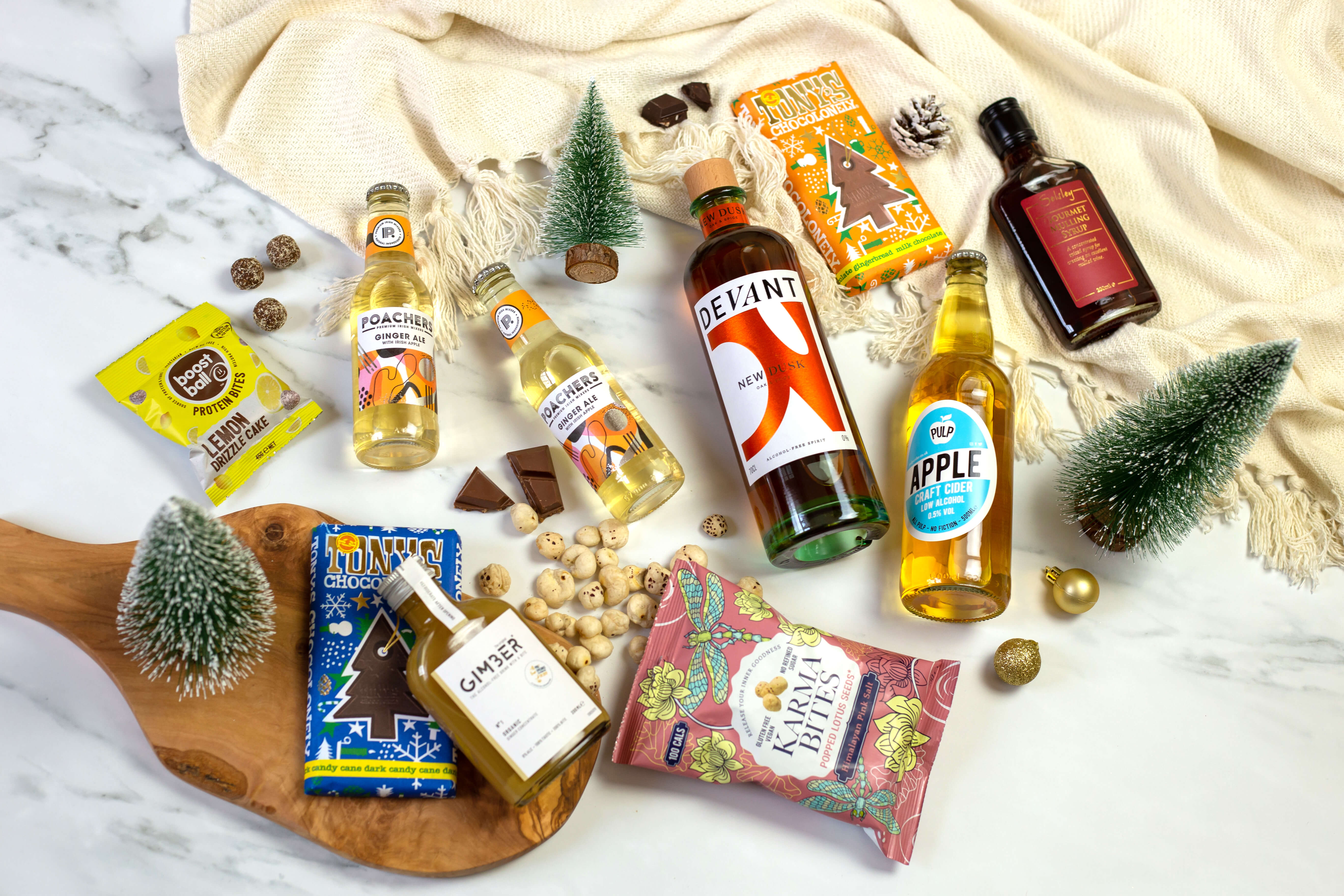 Our December 2021 Featured Spirit:
Devant New Dusk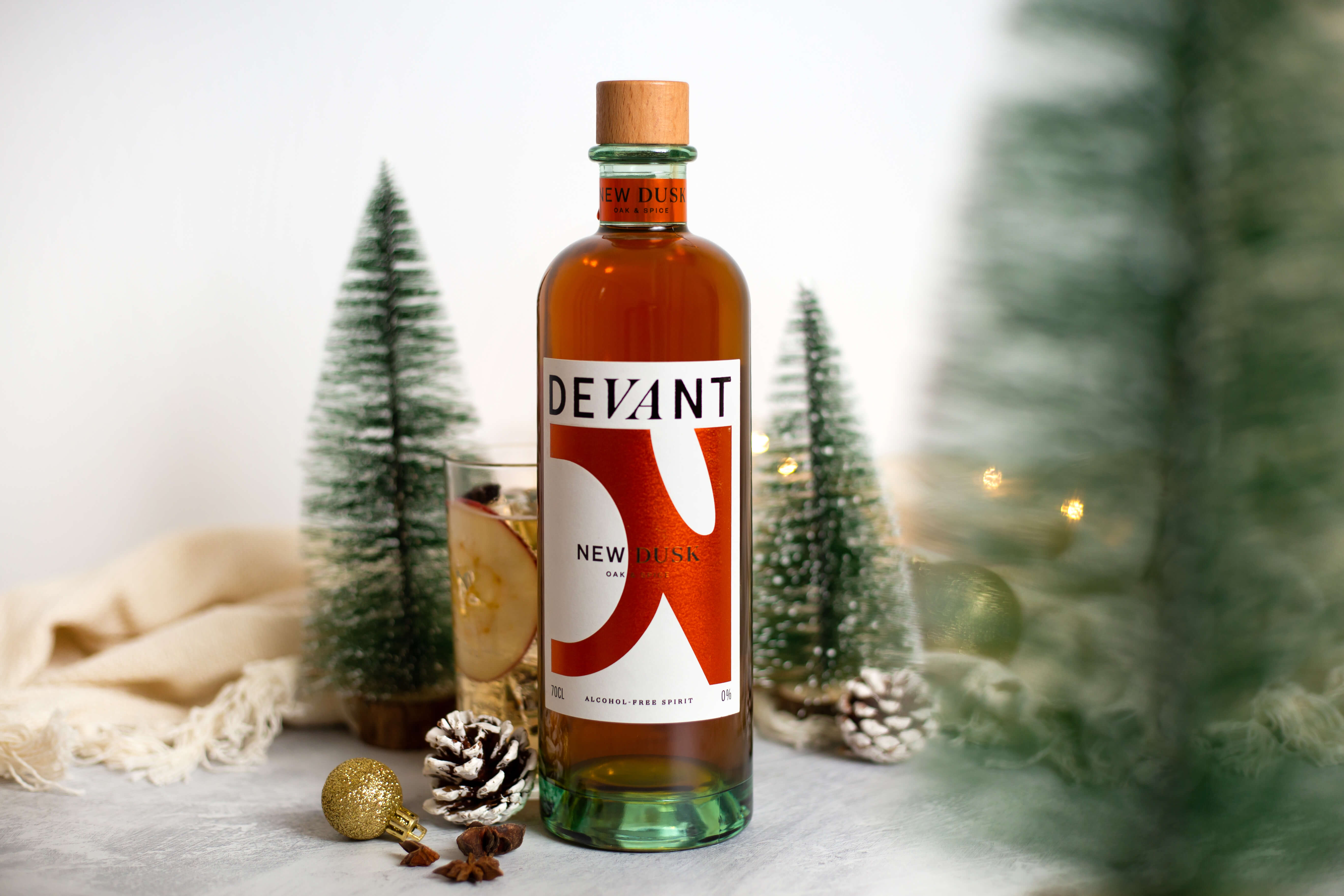 The Undrunk featured spirit for December is Devant New Dusk.
Tom, co-founder, described this delectable spirit to us...
"Its aroma has notes of caramelised banana, rounded with mellow black tea and cacao. On the palate, it has a smooth nutty vanilla flavour leading to perfectly balanced notes of spiced cubeb and oak. The real standout is the finish, it's long, warming and builds after each sip."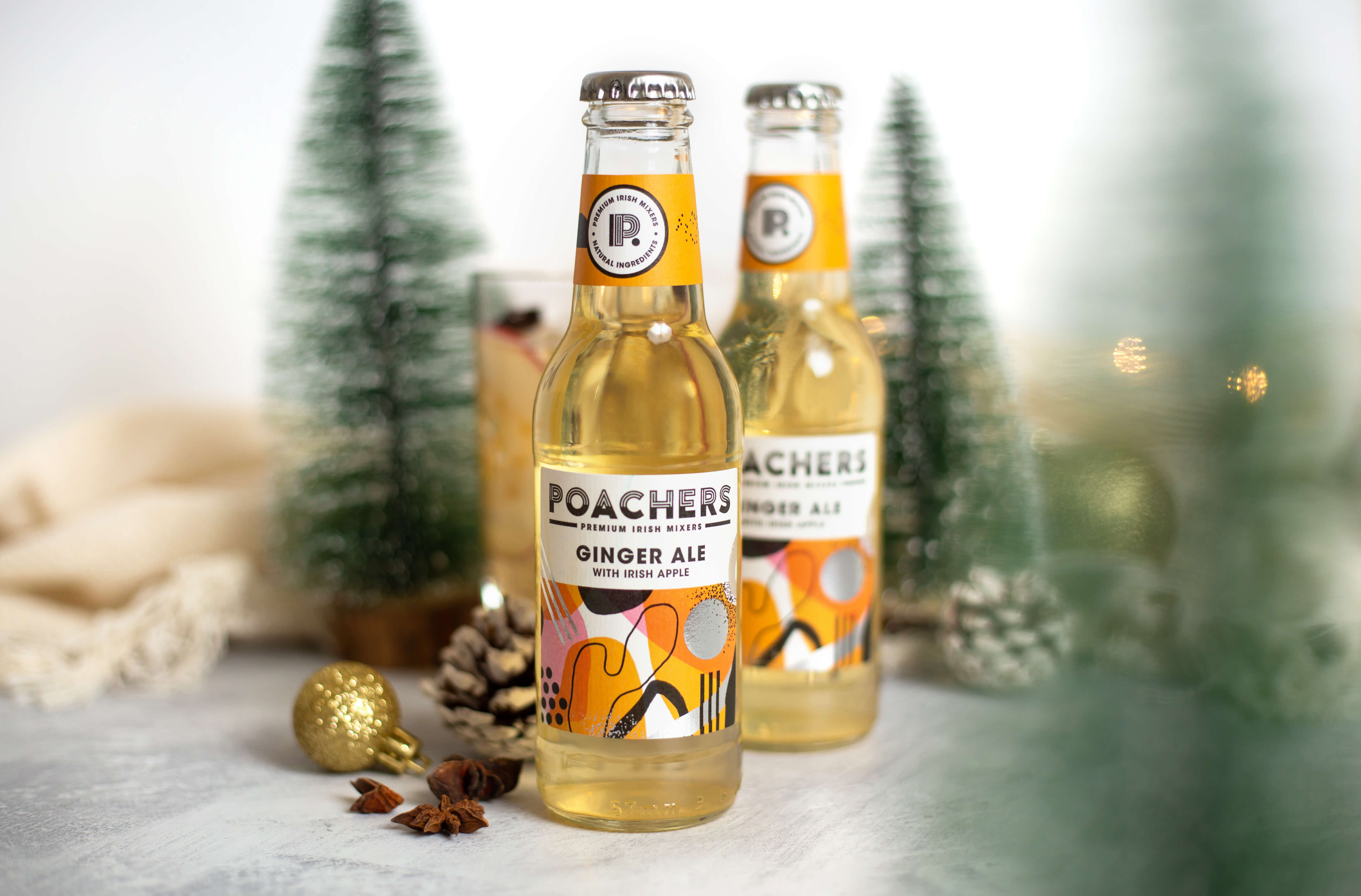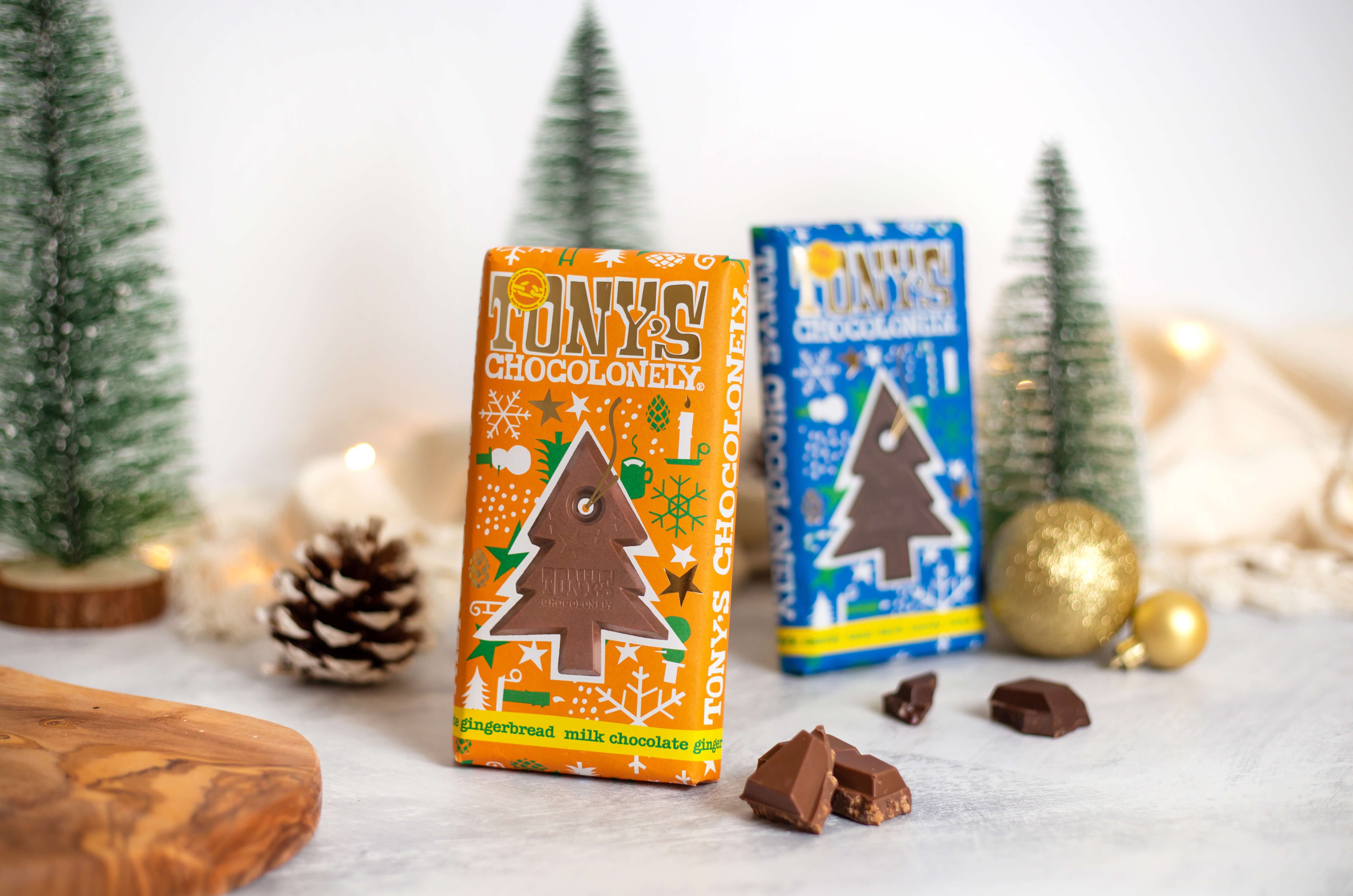 This month, there's not one, but 2 chocolate bars!
Tony's Chocolonely make incredibly tasty chocolate and lead by example to show the world that chocolate can be made differently. By following Tony's Sourcing Principles for slave-free cocoa, it's possible to make slave-free chocolate and be commercially successful. This is definitey something we can all get behind.
These bars are specifically for Christmas and if you are careful when you get your chomp on, there's a Christmas Tree decoration in the middle!
Boost Ball Lemon Drizzle Cake Protein Bites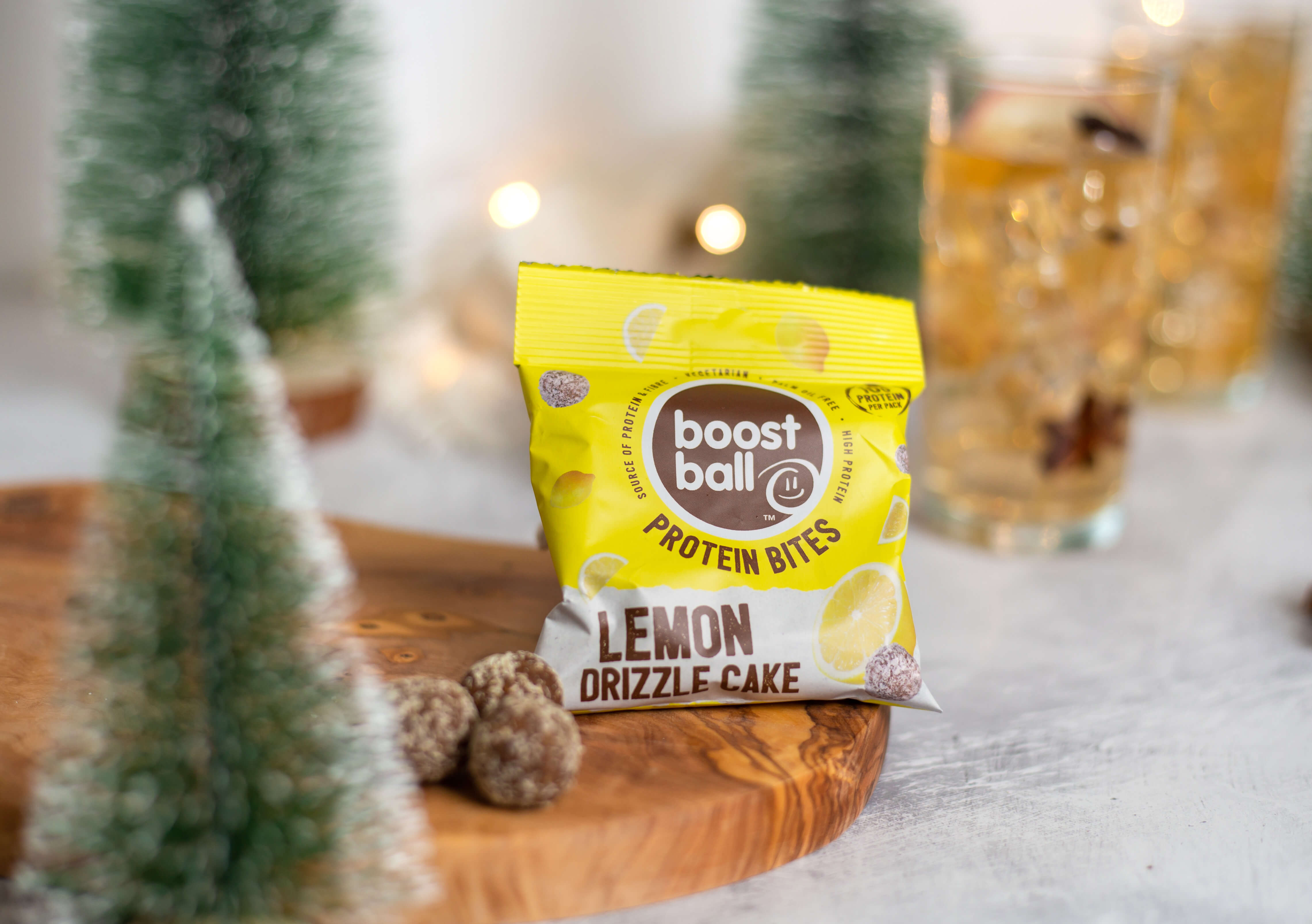 With a twist of lemon and pinch of coconut, it's all aboard the zest express for Boostball's dairy free luscious lemon lovely!
Boostball believe in keeping their protein balls simple. That's why you'll only ever find natural ingredients in all of their products. The lemon drizzle cake bites are gluten free, high in protein, vegetarian, contain no palm oil and are full of fibre. There really isn't much to not like about them. Grab life by the boostballs and treat yourself to a real protein sensation.
Karma Bites Popped Lotus Seeds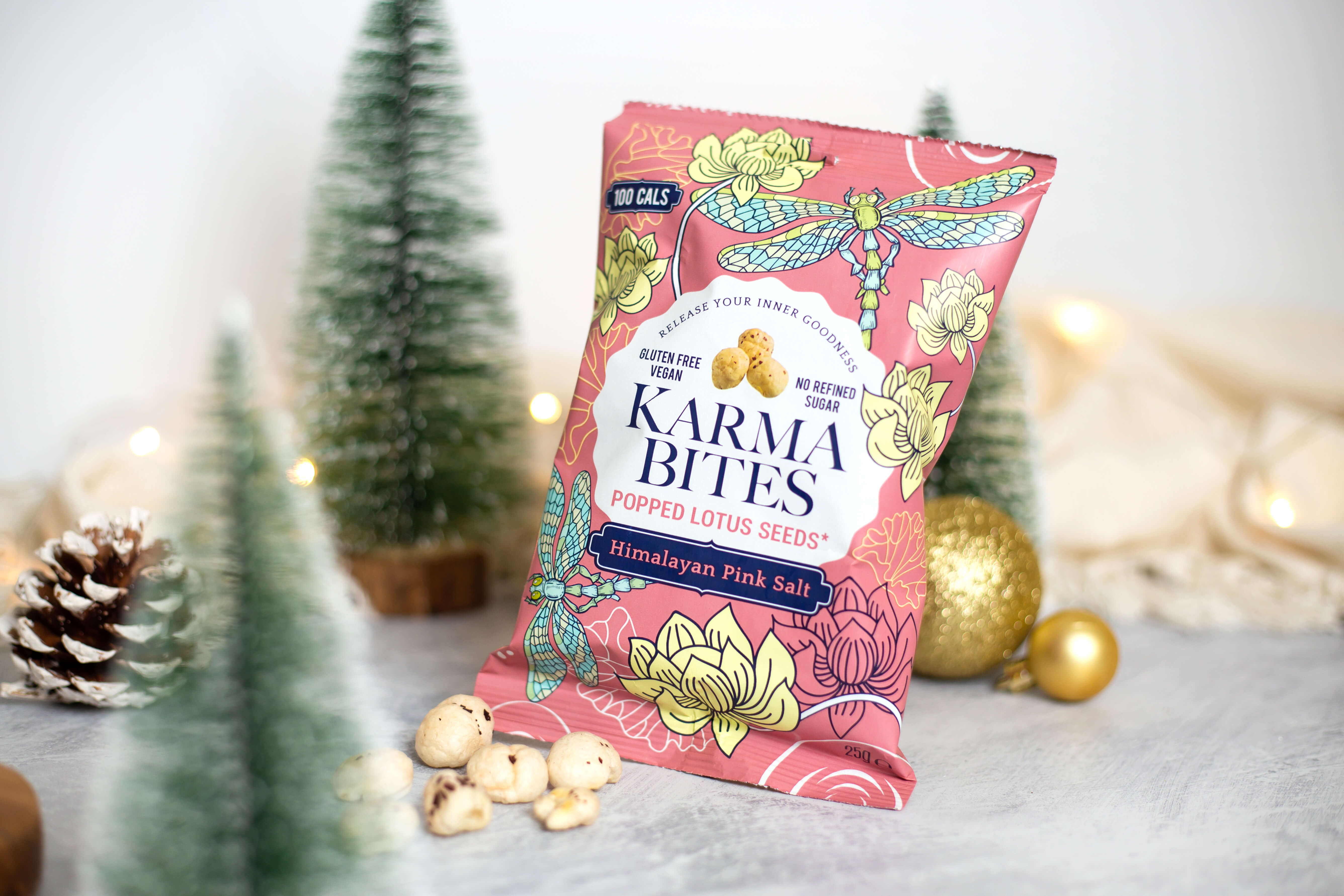 At Karma Bites, their philosophy is based on Releasing Your Inner Goodness. They practice this by having simple and clean ingredients that are packed with flavour without anything nasty or artificial. They use the highest- grade lotus seeds and if you can't find an ingredient in your kitchen cupboard, it doesn't go in the pack. So when you eat good, you feel good and that encourages you to do good - a virtuous karmic cycle of goodness and positivity.
Himalayan Pink Salt is pure, it's got minerals, it's got health benefits, it's a match made in heaven for Karma Bites.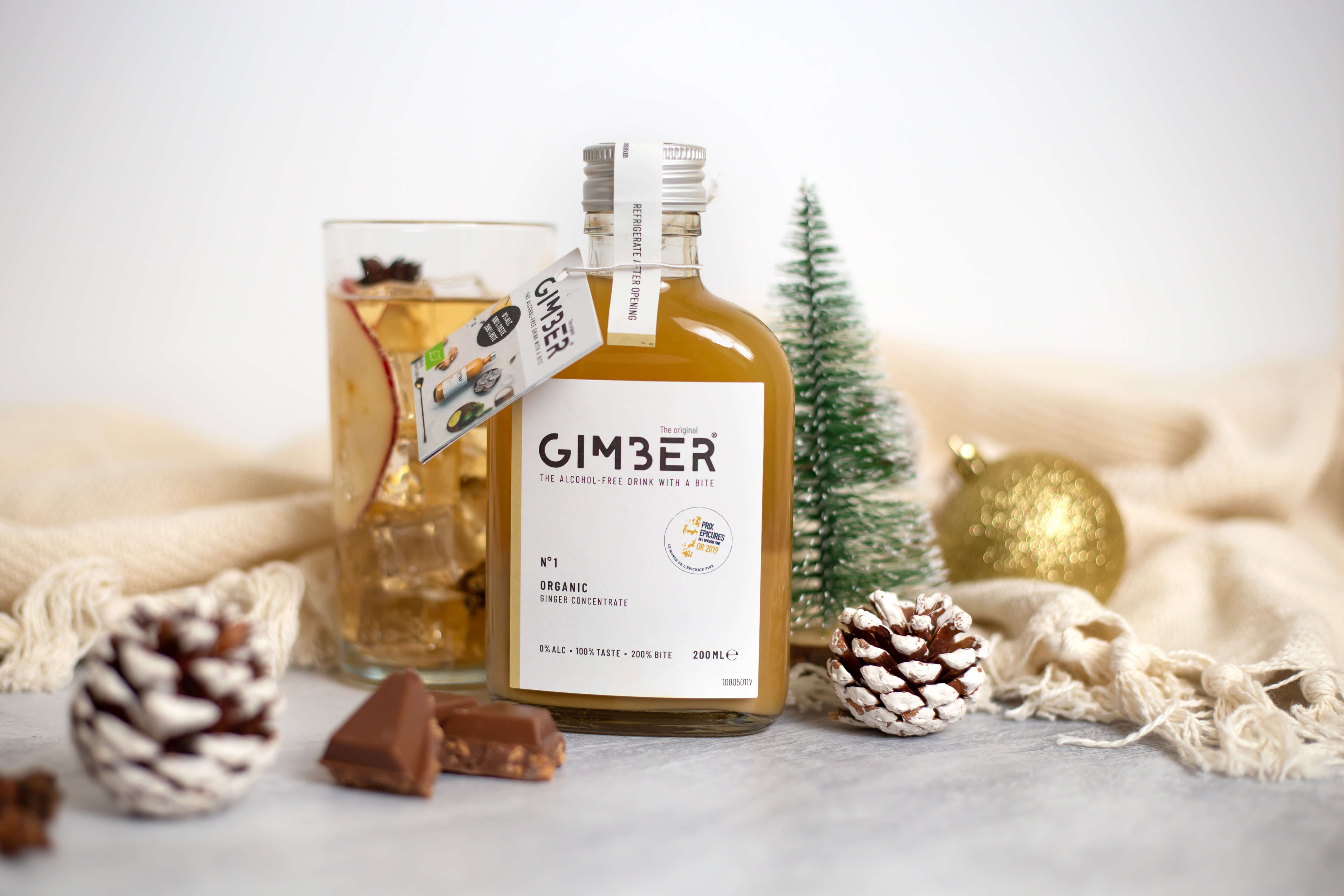 GIMBER is the alternative to alcohol with a healthy kick. Turn water into gold with this organic concentrate
made from premium ginger (38%), lemon, herbs and spices.
We've partnered up with GIMBER this month to bring you some amazing cocktail recipes to showcase how versatile this little bottle of magic is. Head over to our blog to read more about it!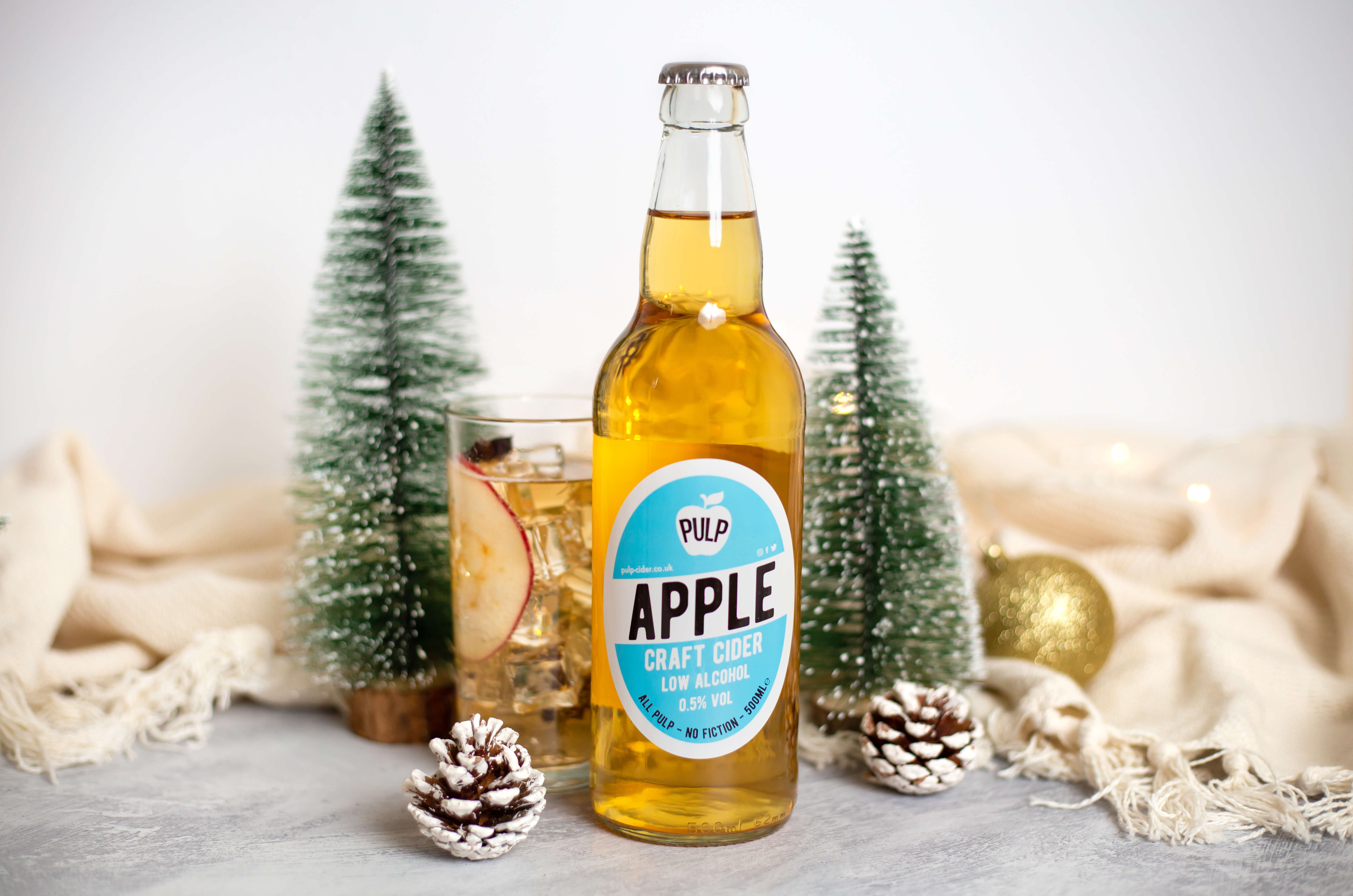 Pulp, they grow them, pick them, and press them, right on their family farm.
They craft no-nonsense cider and smash their apples the right way.
Caring for their orchards for over a century, they take their families traditional skills and use them alongside modern techniques.
They might not take themselves too seriously, but they are serious about their craft.
SELSLEY GOURMET MULLING SYRUP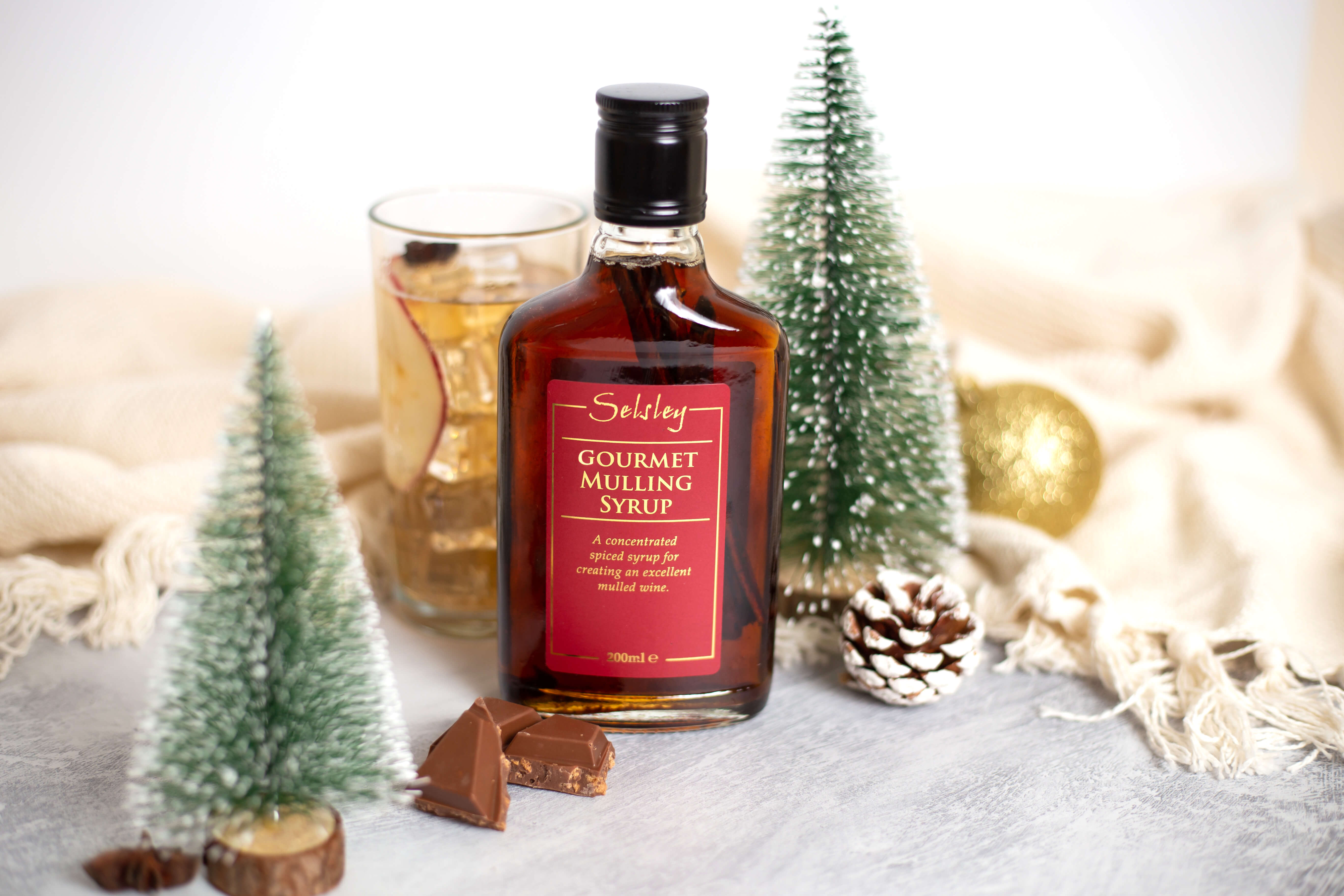 Crafted in the Cotswolds, this mulling syrup really is gourmet. Full of delicious spices, use this syrup to make the perfect mulled cider with your Pulp craft cider. Christmassy heaven.