Dry January, Veganuary, we've got it all
Dry January - nailed it
Veganuary - nailed it
New year new me... - get in the sea
It's the start of a new year, and what better way to kick it off than the January Undrunk Box! Filled with alcohol free drinks and 100% vegan treats you couldn't ask for a better start to the year.
The Undrunk Box for January 2022: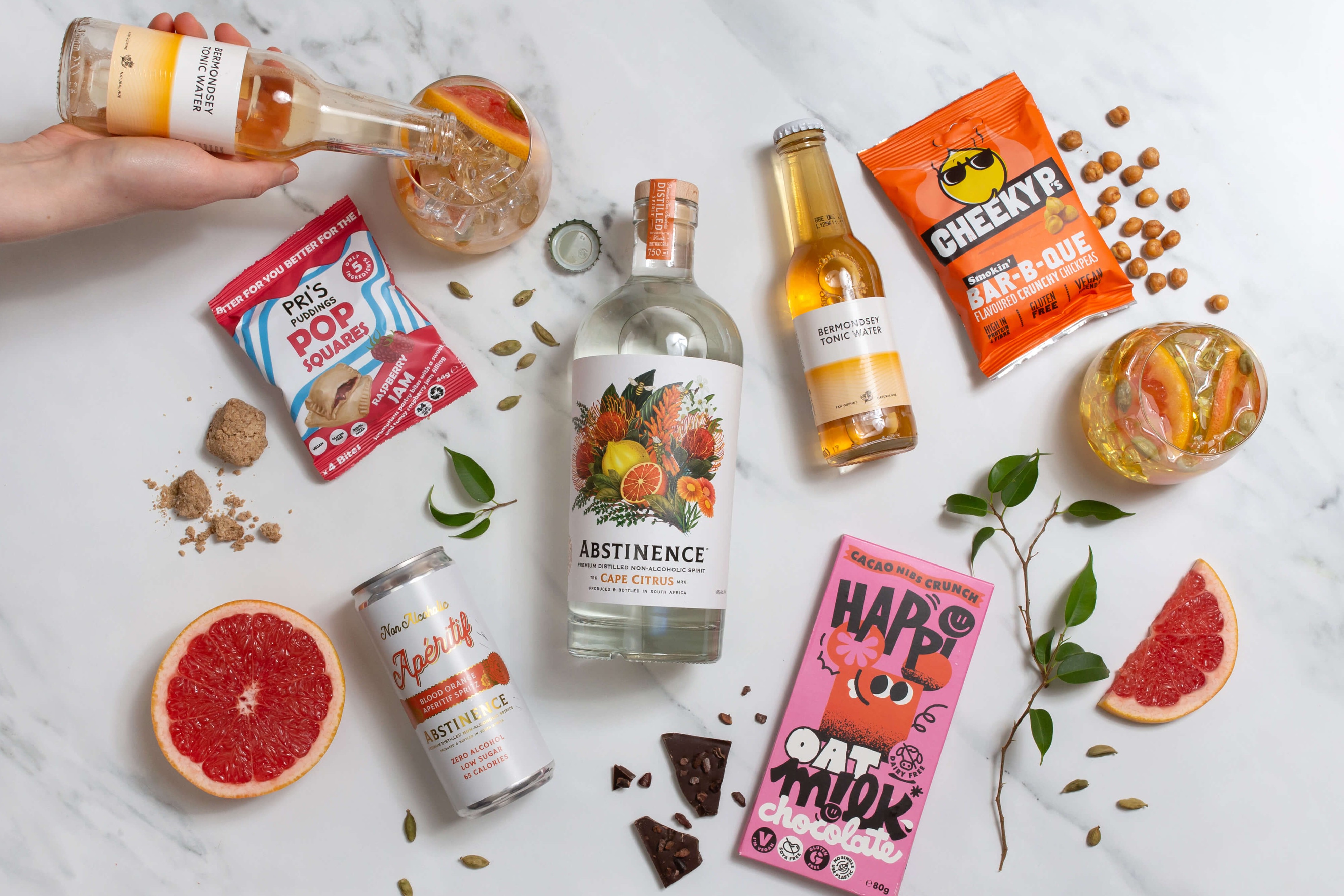 Our January 2022 Featured Spirit:
Abstinence Cape Citrus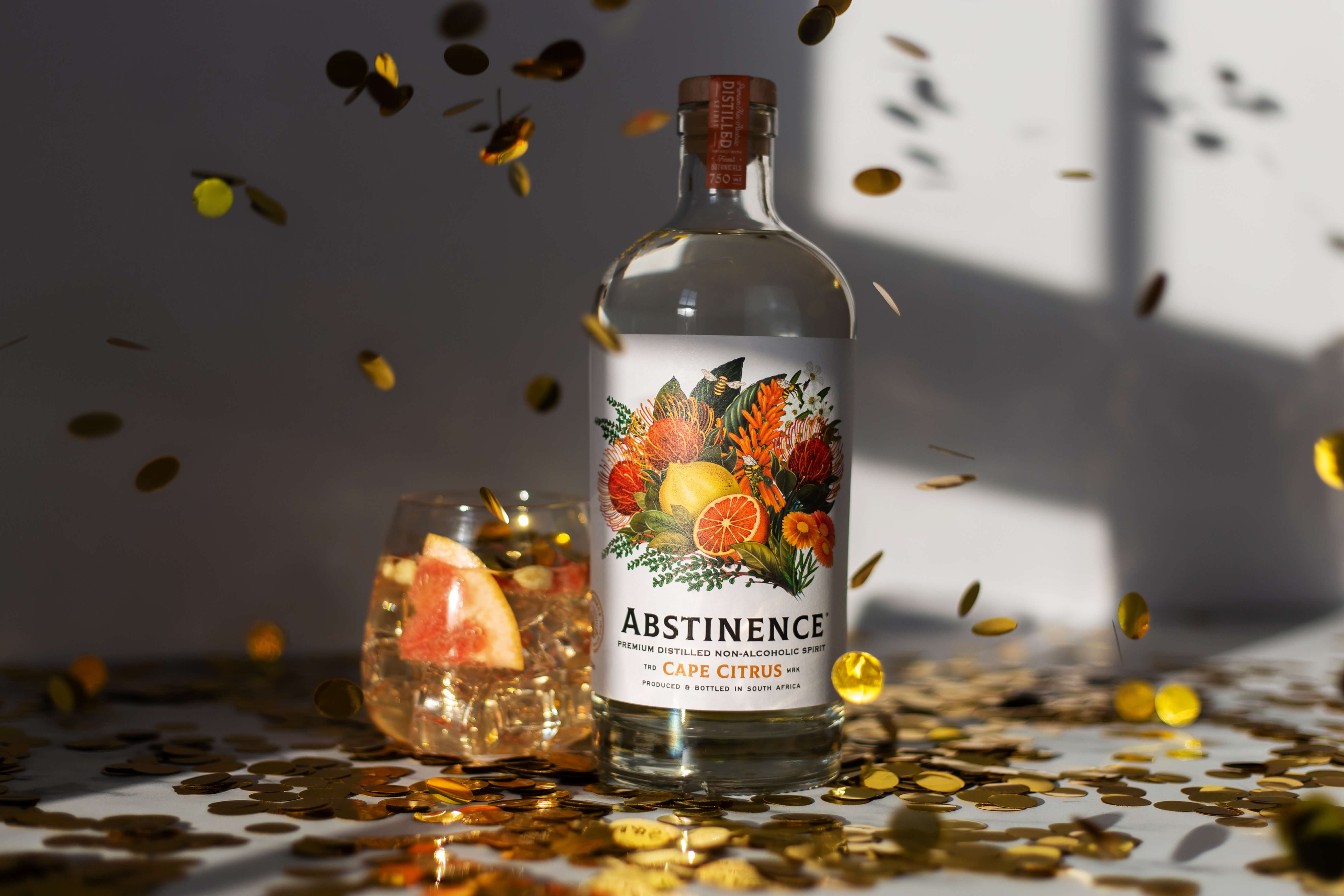 The Undrunk featured spirit for January is Abstinence Cape Citrus.
Keith, one of the Abstinence team, gave us the lowdown on this South African deslight...
"A burst of orange and spice on the nose, reminding you of warm summer days wherever you are in the world. There's a very appealing spice backbone that balances the citrus, and then our secret weapon, the buchu plant, that has a subtle but very prominent part to play in balancing the liquid.."
We did a little Q&A with Keith, check it out on the Undrunk blog.
Bermondsey Mixer Co. Tonic Water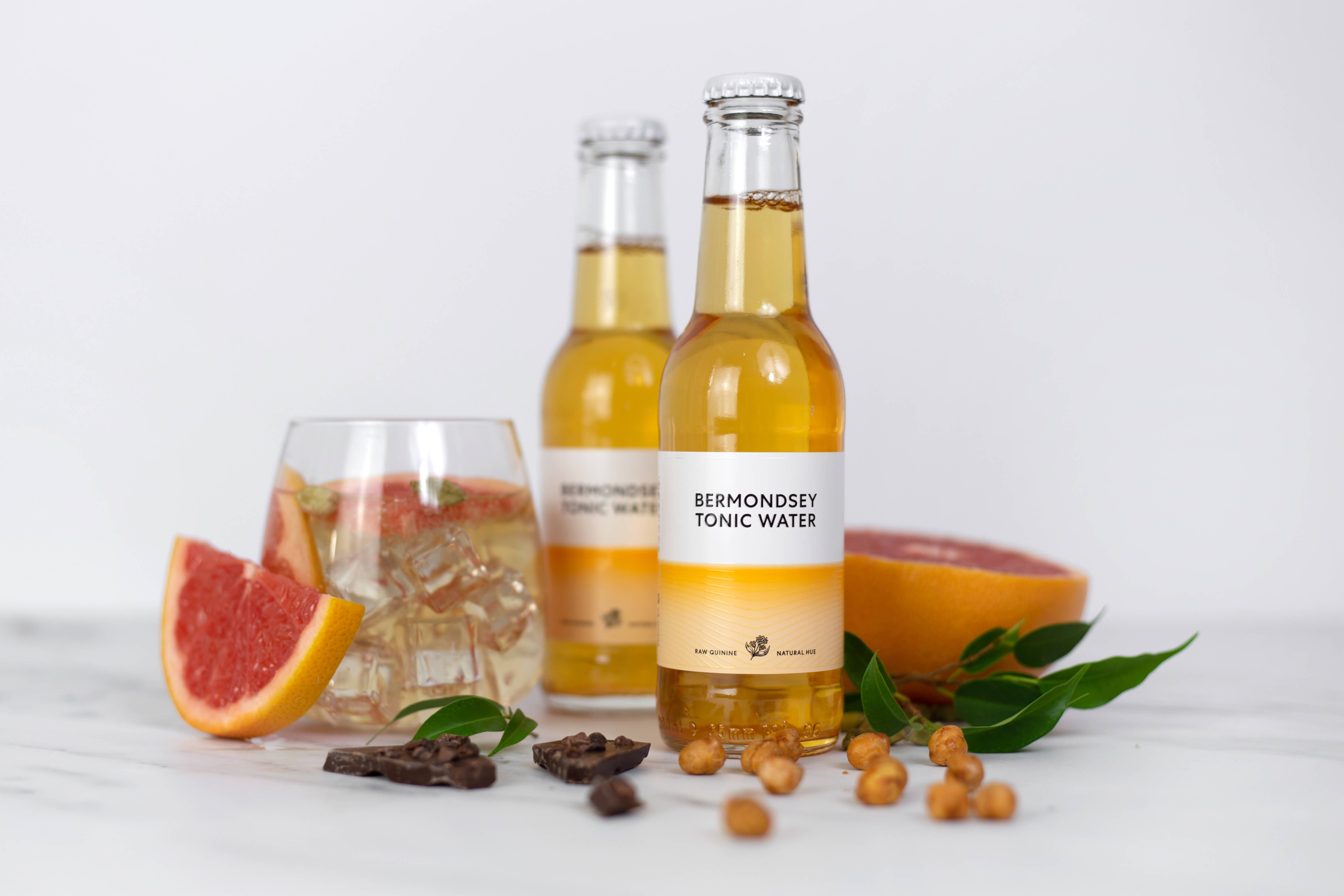 Like most stories, it all started in a bar, the Two One Four bar in London to be precise.
Co-founder of Bermondsey Mixer Co., Lawrence, explains "Bermondsey is definitely a lot more than a tonic that works with gin. Because we only use imported cinchona bark, and experiment with all kinds of natural infusions, the resulting outcomes are actually a range of mixers that work extraordinarily well with all kinds of fine spirits, and even can be had as refresher beverages, all on their own."
Cheeky P's Smokin' Bar-B-Que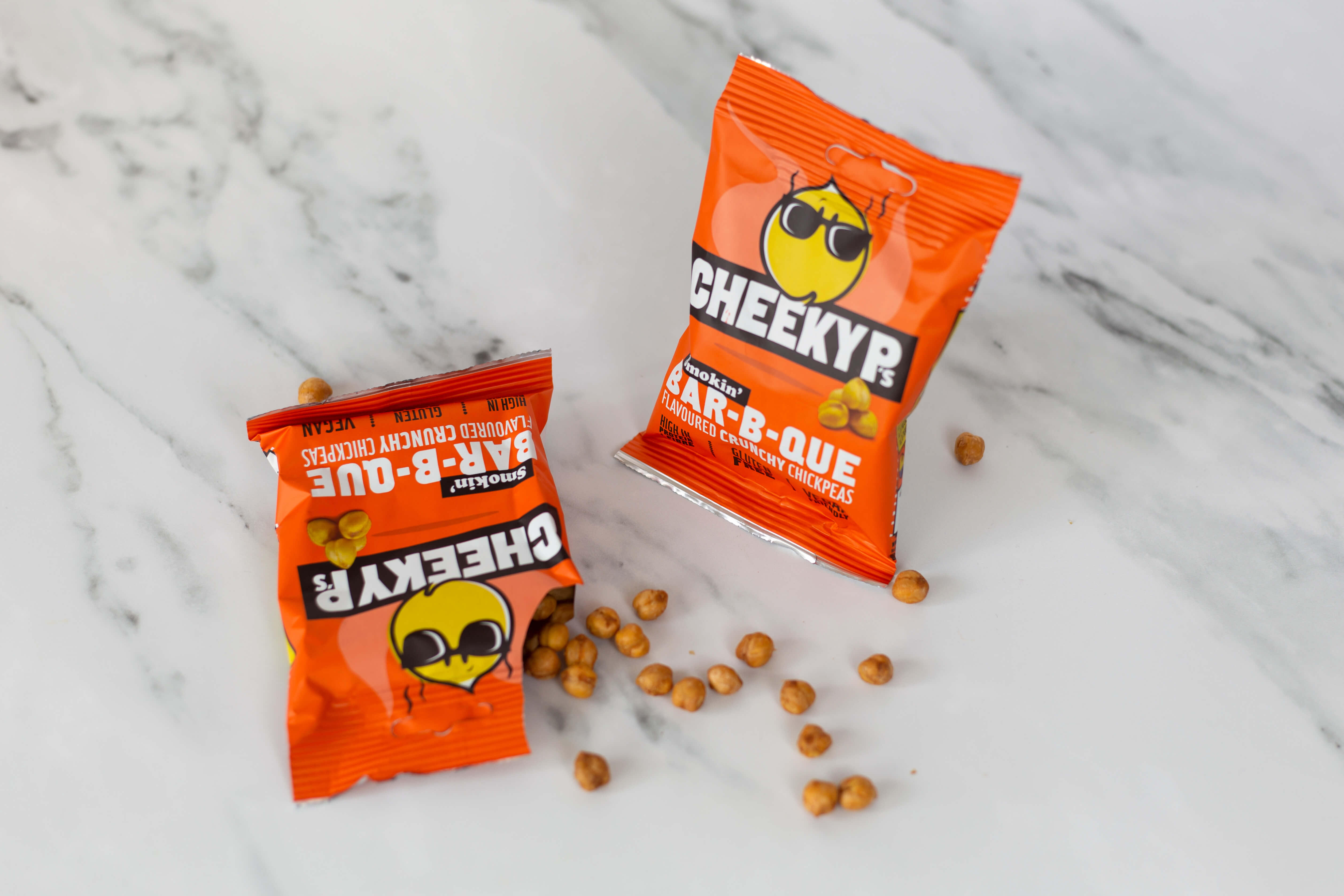 Drawing inspiration from their favourite childhood snack, Borneo born siblings Greg and Gracia launched Cheeky P's with their range of outrageously moreish roasted chickpea snacks. Their aim is to bring mischief into the everyday life of snack lovers everywhere, with a little help from the not-so-humble chickpea. Looking for a healthier and nutritious snack that offers a great sustainable source of plant protein? Well, look no further. Cheeky P's snacks are immodestly adaptable. Good for the gym, delicious topped on your favourite meals and perfect with a drink, Cheeky P's make any occasion a little bit more cheeky than you'd bargained for.
Pri's Puddings Pop Squares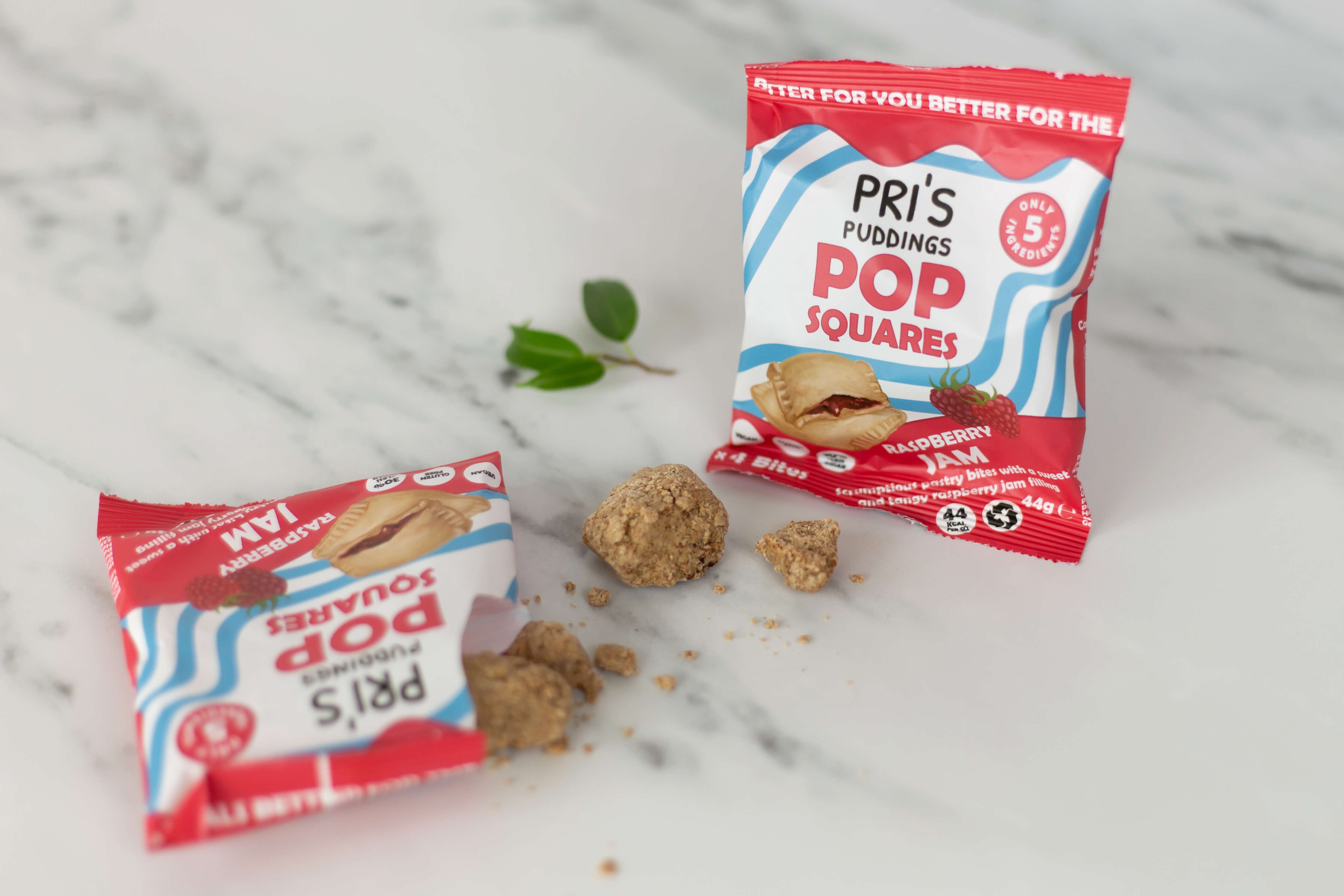 The team at Pri's Puddings are on a mission to create plant-based confectionery that is better for you, better for the animals and better for the planet.
Their mouth-watering treats are made with only 5 Ingredients, are Vegan & Gluten Free, contain 70% less sugar and wrapped in 100% recyclable packaging.
Pri's Puddings was born from a desire to indulge but with minimalist ingredients that you can actually recognise
The raspberry Pop Squares featured in this month's Undrunk box are healthy twist on the American Pop Tarts. Scrumptious pastry bites packed with delicious raspberry filling.
Happi Oat Milk Chocolate - Cacao Nibs Crunch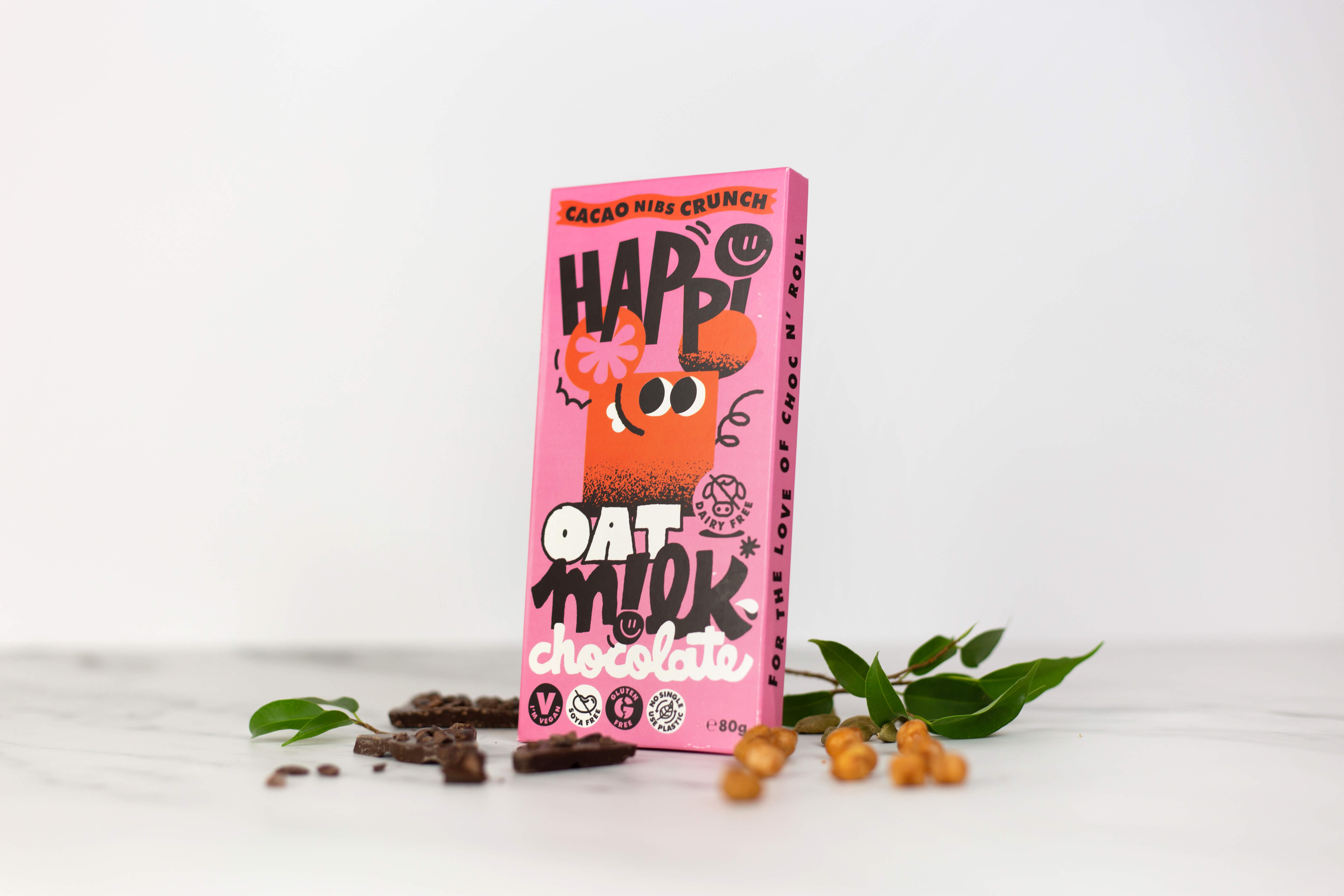 Happi have a range of allergen-free Oat M!lk Chocolate that tastes great; is lower in sugar than other leading Milk Chocolate brands; and is sustainably sourced and packaged.
Their supply chain is incredibly important so they buy their Cacao directly from Colombian farmers. This farm-to-bar method means they know who grows their chocolate and can guarantee that they are paying a fair price for it. Made using single origin 47% Colombian cacao and oat milk, these lip-smacking bars taste deliciously smooth and creamy. As they like to say, 'We've got all the Ooo without the Moo'
Savyll Beverage Co. Mojito
Savyll brings together the familiar flavours of the finest cocktails, alcohol free, to more people on more occasions.
Young and old. Drinkers and abstainers. Everyone's invited.
As refreshing as a Caribbean breeze, a Mojito is perfect refreshment for hot summer days, baby showers, for designated drivers or any occasion where nothing else will quite hit the spot.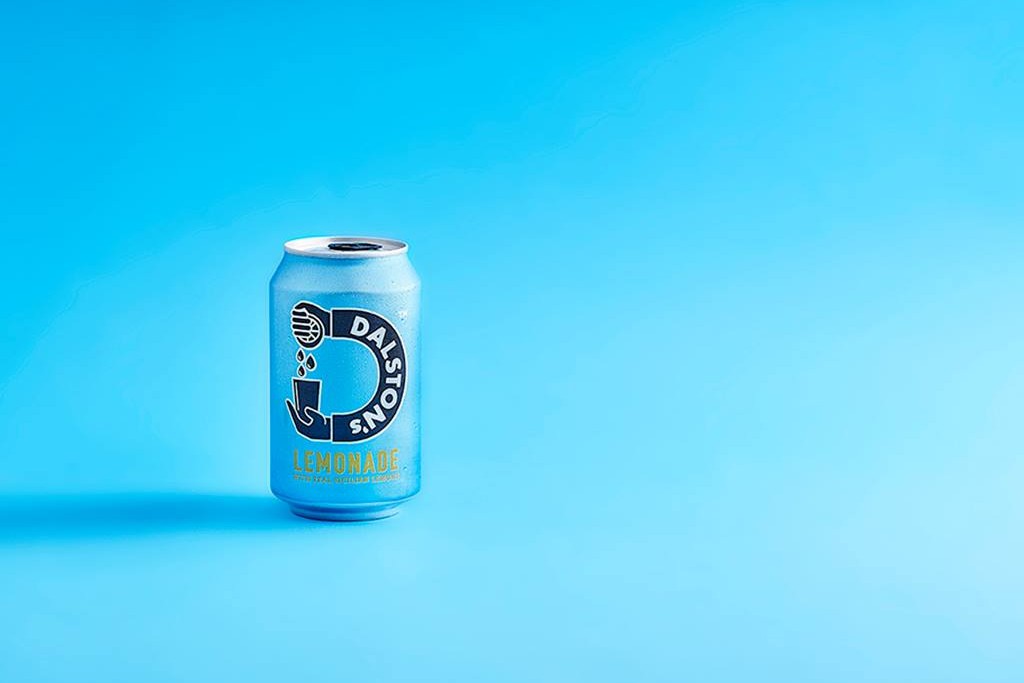 Image by Dalston's Soda https://dalstons.com
Dalston's is leading the charge for next generation healthy fizzy drinks. By going back to basics, using real natural ingredients, we're passionate about offering the tastiest and healthiest fizz. Now you can HAVE YOUR FIZZ & DRINK IT.
Use your can of Dalstons in the subscriber exclusive recipe, "2022 here we come" to give it that lemon zing.