The September Undrunk Box is full of flavour
The summer isn't over yet folks!
Just because the kids are back at school and work is in full swing doesn't mean it's the end of the summer fun.
The September Undrunk box is bursting with flavour and we are so excited to share it with you!
The Undrunk Box for September 2021: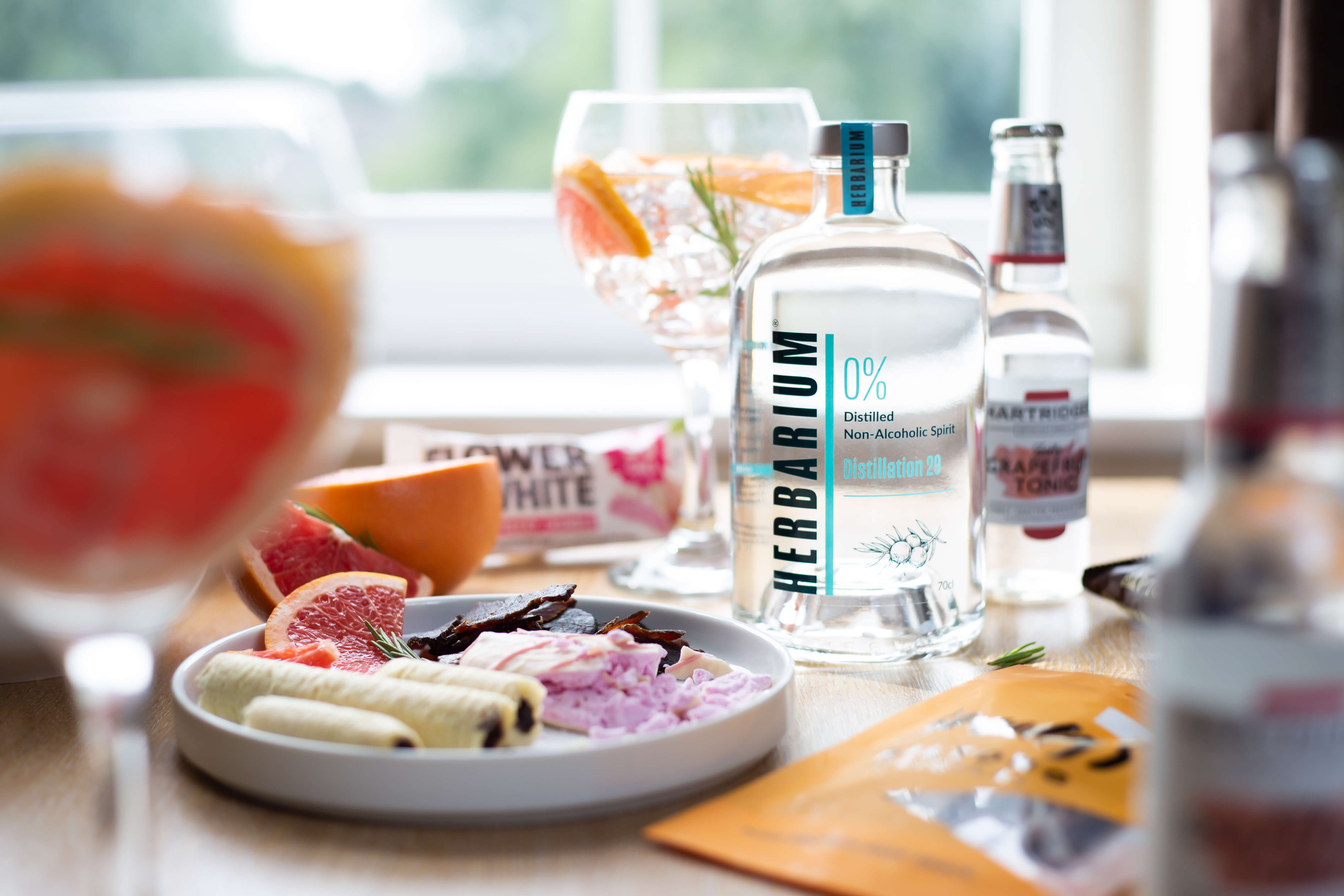 Our September 2021 Featured Spirit:
Herbarium Distillation 29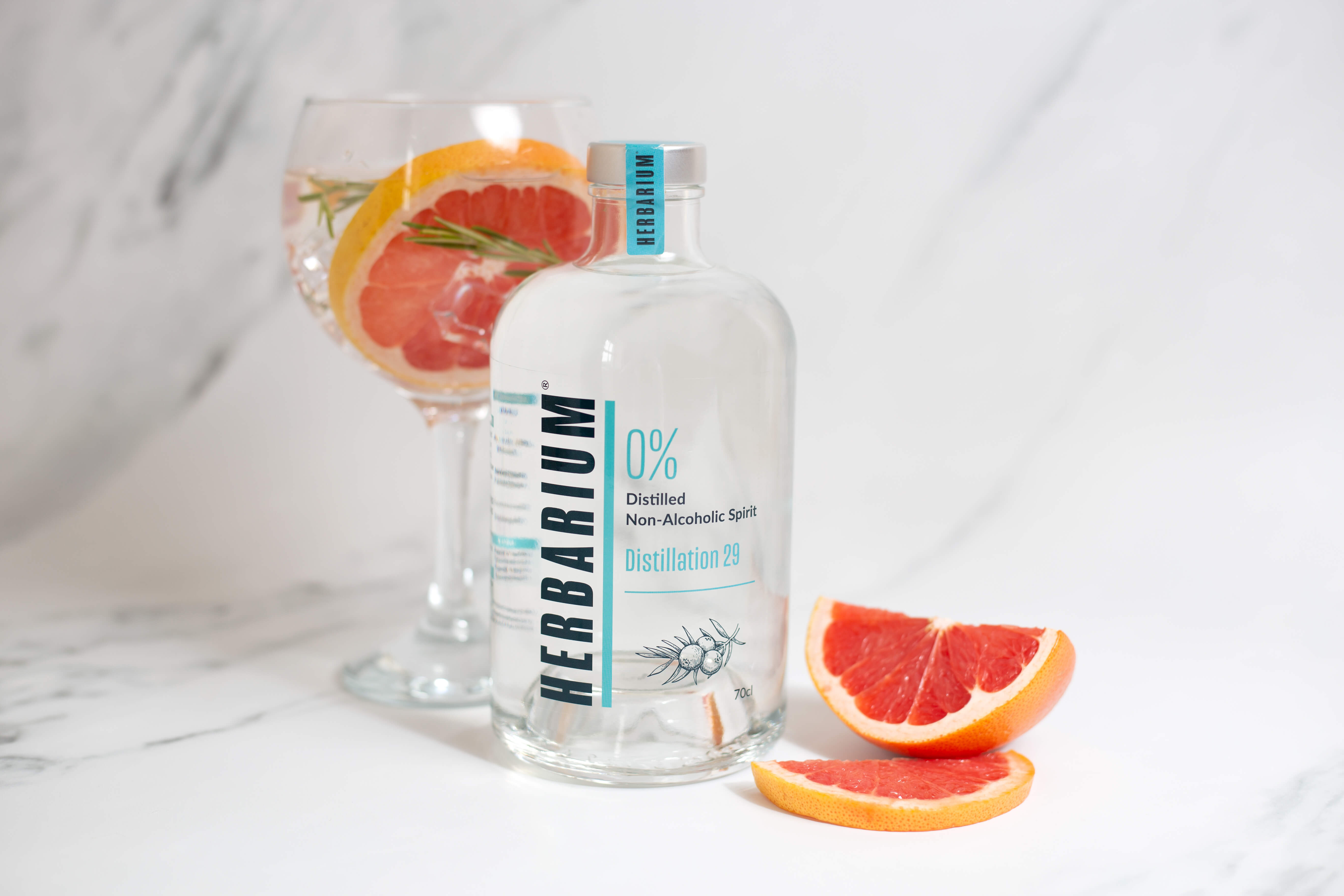 Driving to a pub one evening in 2018 to meet his longstanding friend Steve, Andrew started thinking about what to drink. Frustrated by the lack of alcohol-free options at that time, he thought "wouldn't it be great if you could simply take the alcohol out of gin".
And the rest, they say, is history!
The pair have crafted an exquisit clear, alcohol free spirit which on first sip, when prepared with a classic tonic, you can expect a full and satisfying taste with a unique balance of juniper, spice, and citrus flavours with peppery notes to savour on the palate with a dry finish. Heaven.
Hartridge's Grapefruit Tonic Water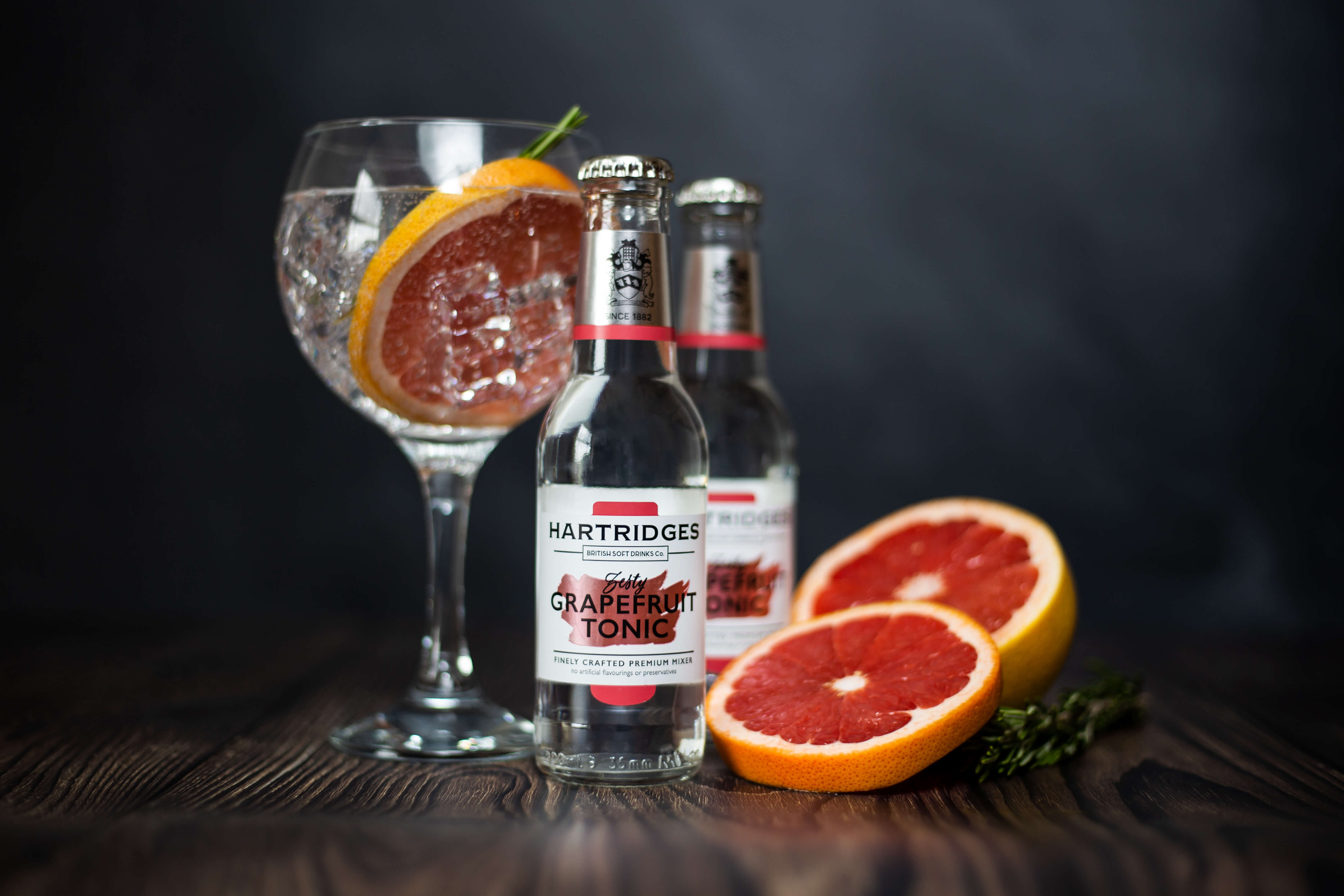 Hartridge's is Britain's oldest independent soft drinks company. Since their founding in 1882, the Hartridge family have used their skills and expertise to craft the most delectable, bubbly mixers.
Today, the company continues to flourish under the fourth & fifth generation of Hartridge's, who
take a huge amount of pride in their ancestors.
Our September 2021 Perfect Serve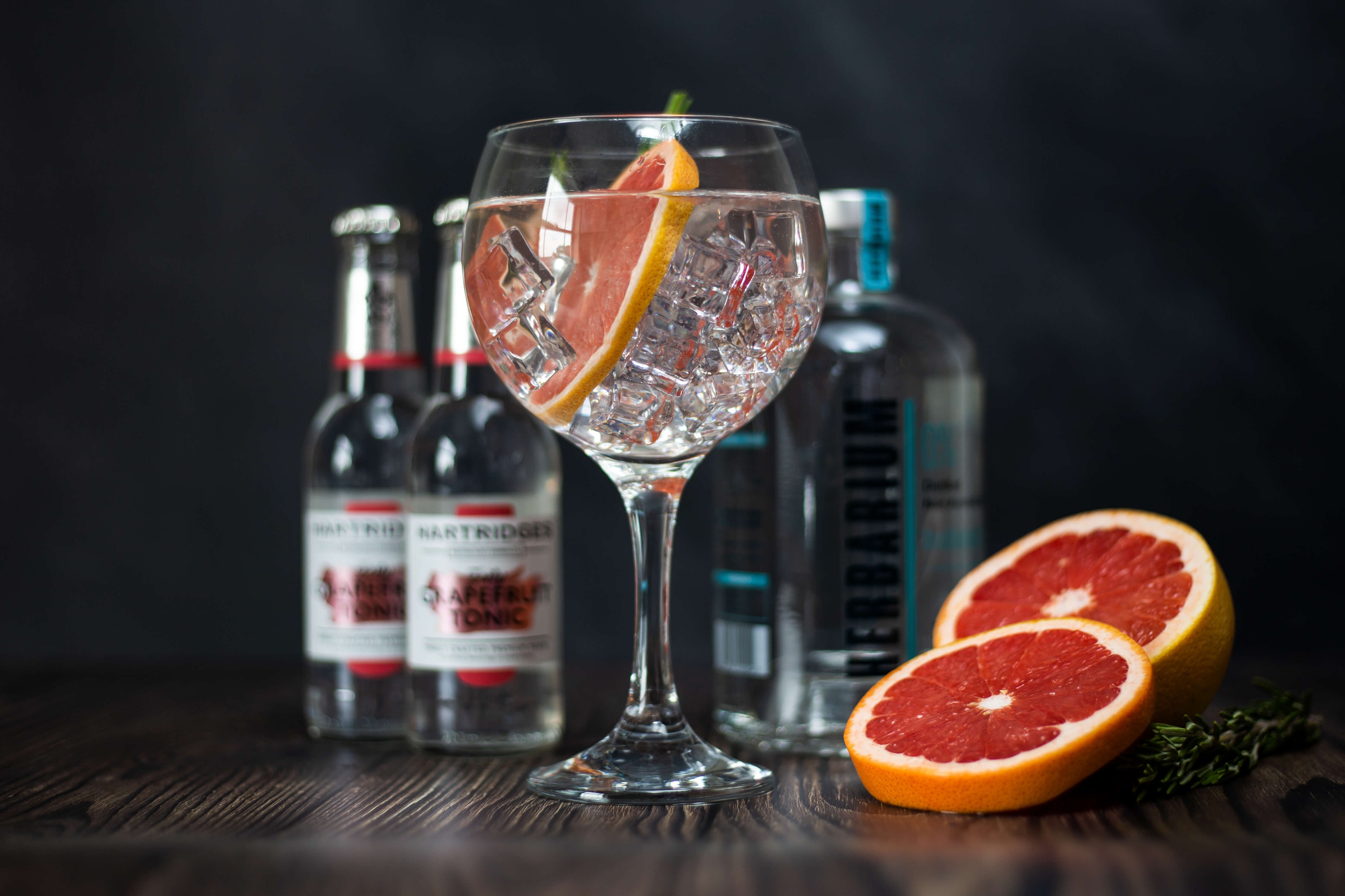 Herbarium and Tonic
This month we've paired the herby Herbarium Distillation 29 with the zesty Grapefruit tonic from Hartridge's to create the perfect serve. Unlike a lot of alcohol-free spirits, you only need a single measure of Herbarium Distillation 29 (25ml) as the flavour is designed to cut through the mixer.
Garnish with some sliced grapefruit and you've got a winning combination.
Smally's Original Biltong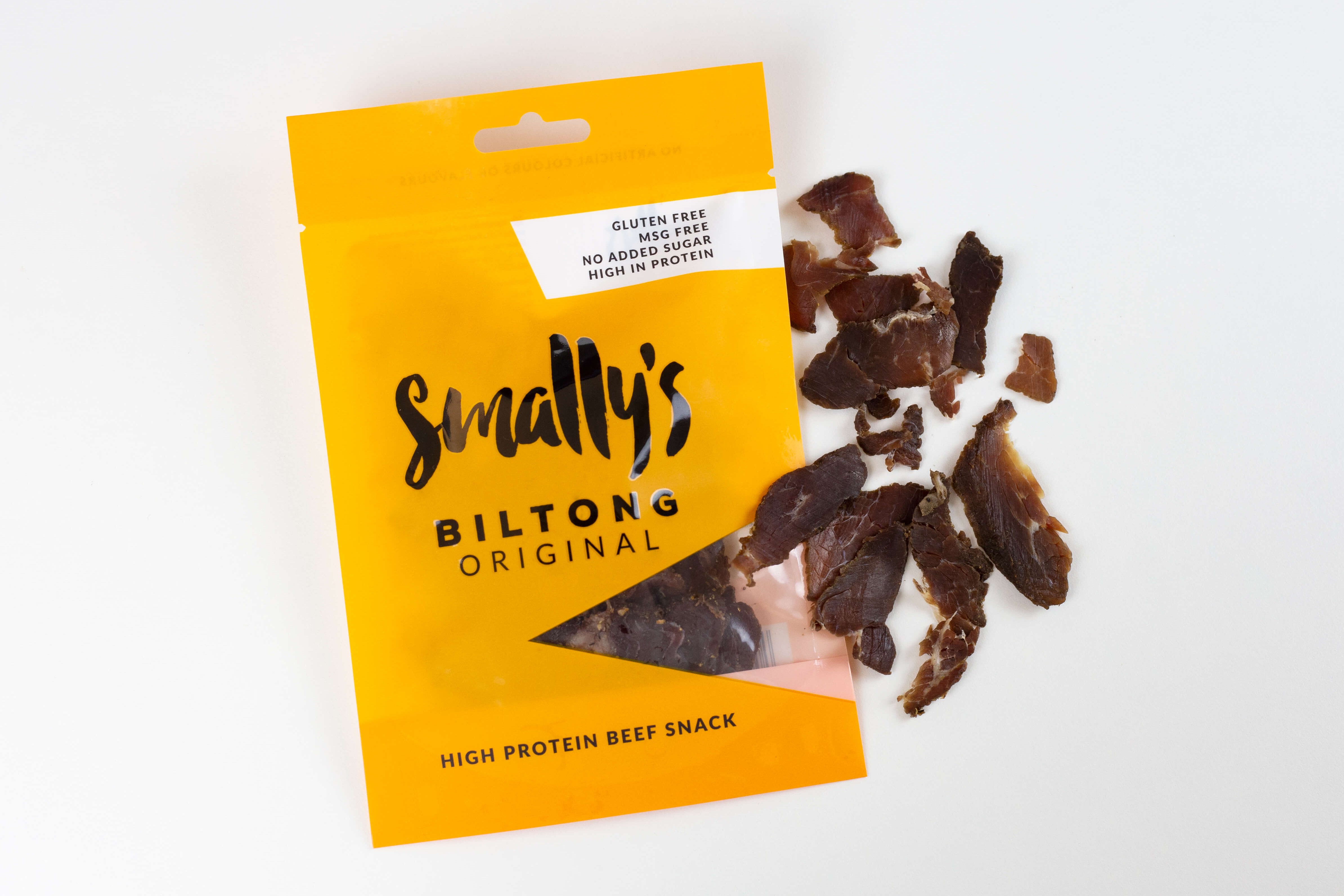 Smally's Biltong was first founded in late 2015 by Chris Small. After returning from a two year trip to Grahamstown, South Africa, Chris fell in love with the beefy snack known as Biltong. From that point onwards, Chris was determined to reproduce this tasty, beefy snack and provide it to those across UK.  Thus, with the aim to manufacture the most authentic Biltong the UK has ever seen or tasted, Smally's Biltong was born.
Flower & White Raspberry Crumble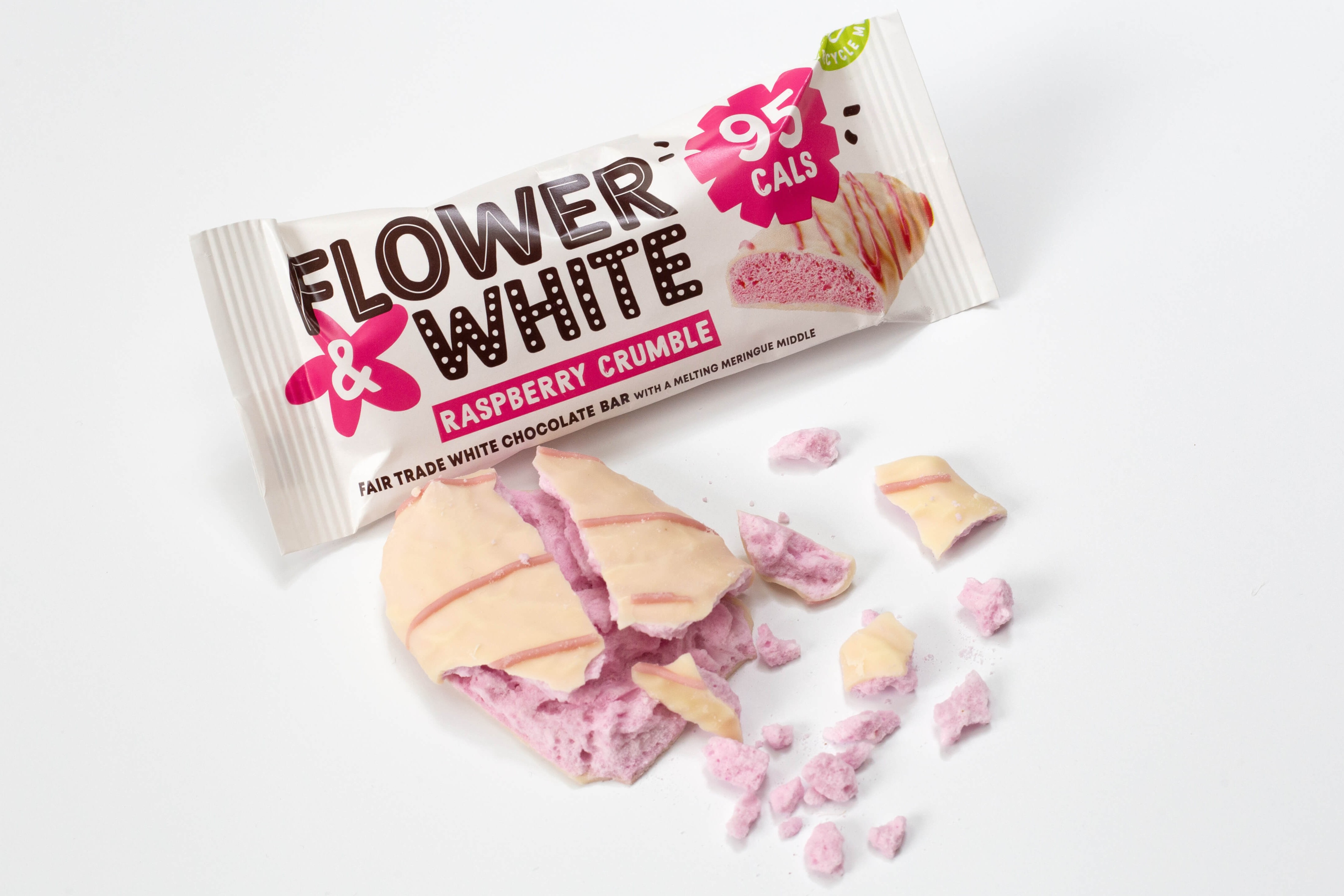 Flower & White are innovators of light and indulgent, low calorie meringue treats. A family run business founded in Shropshire by husband-and-wife duo Brian and Leanne Crowther, they're all about life's simple, sweet pleasures. With new innovations constantly in development, the team are passionate about great tasting, ethically minded products using better, naturally grown ingredients. No additives, no E-numbers, just all-natural deliciousness! As well as being the lighter way to enjoy sweet snacking, their award winning meringues are gluten free, vegetarian friendly and wrapped in 100% paper recyclable packaging.
Mamma Loretti's Chocolate Crema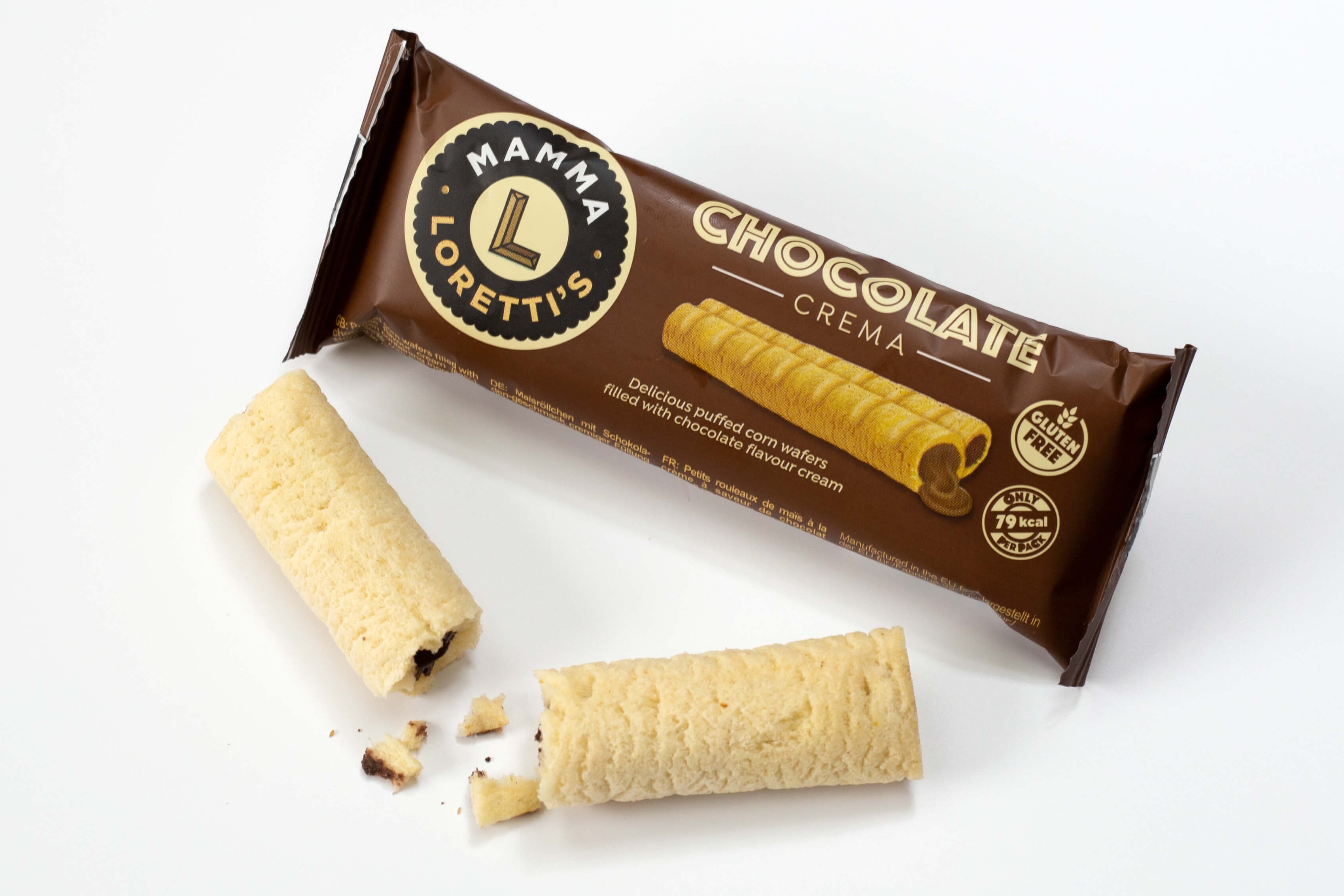 Mamma Loretti's is on a mission to make gluten free snacks available to everyone!
The chocolate crema is a sweet corn puffed roll filled with creamy milk chocolate and it is to die for.  Delicious with a coffee or AF espresso martini... or even as a tasty snack on its own!